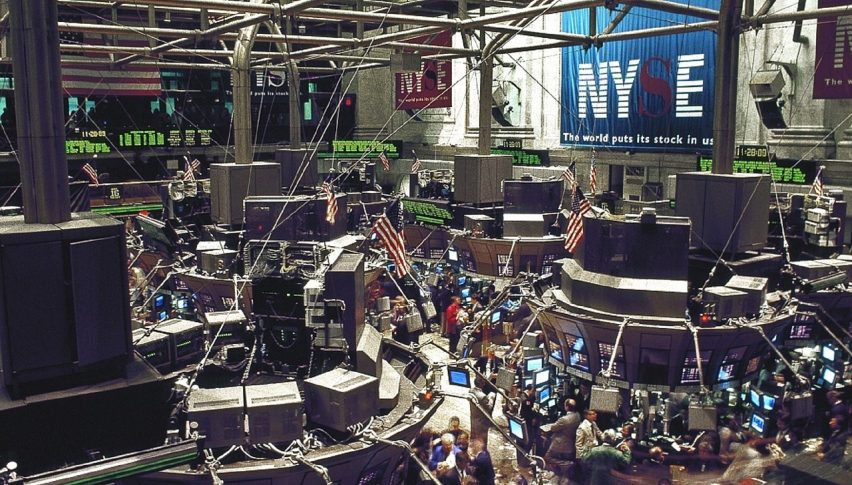 U.S. Indices Take Heat On Open
It has been a hotly contested opening 90-minutes of trade on Wall Street. The U.S. indices opened well into negative territory, led by a triple-digit loss in the DJIA. As of this writing (11:00 AM EST), it appears that the bidders have arrived at the office, driving the DJIA DOW, S&P 500 SPX, and NASDAQ back to near-even.
This week has featured a relatively open economic calendar for the U.S. session. Today's headliner was the University of Michigan Consumer Sentiment Index (May). The figure came in well above expectations at 102.4 and shattered the previous release of 97.2. A 100+ figure in the UM Sentiment Index is a big deal, a signal of pending improvement in the retail and real estate sectors.
U.S. Indices Try To Close The Week In The Green
It is a fairly safe assumption that most in the markets thought disaster was going to unfold this week amid heightened U.S./China trade tensions. This scenario simply did not come to pass and the indices are on the verge of closing the week in the green.
Monday's 600+ point plunge in the DJIA was an ominous open to the trading week. The NASDAQ experienced similar pain, plummeting to trade sub-7300.00. However, bargain hunters stepped up to the plate and went long.
Overview: For the June E-mini NASDAQ, things did not look good at the closing bell on Monday. Since rallying above the 7500.00 handle, it has been all roses. Values are up and in position to close above topside resistance at the Bollinger MP (7597.50). This is a bullish intermediate-term signal and one that will likely produce a run to 7700.00 early next week.