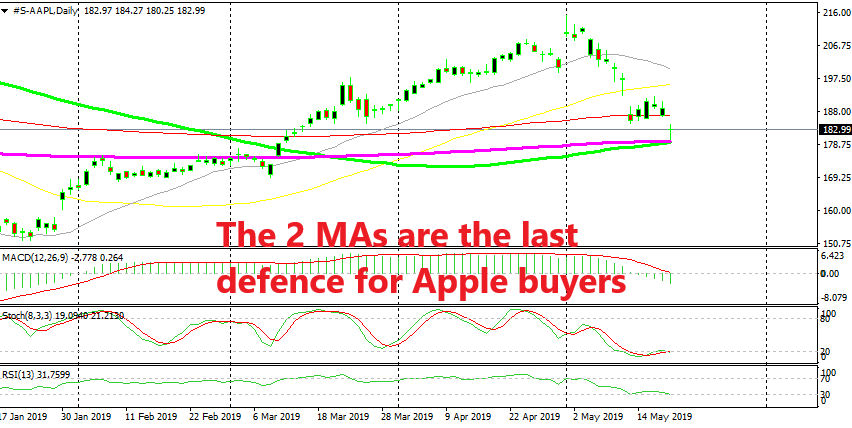 Apple Shares Continue to Decline After Rumours That China Might Hike Tariffs for Apple
The price action in stock markets has been pretty interesting recently. Last year, stock markets had a difficult time as trade tensions increased globally, but they turned pretty bullish this year as the sentiment improved. But two weeks ago trade negotiations between the US and China have taken a difficult turn and the sentiment has turned negative again, sending stock markets down.
Although last week, major stock indices turned bullish as the sentiment improved again, without any reason for me, because the trade tensions kept escalating and they are still escalating this week. Although, Apple didn't have a bullish week as it gets in the spotlight after Huawei's involvement in this crisis.
The US has targeted Huawei as it is assumed to be the biggest thief of technology by the US and now China wants to retaliate on Apple. Yesterday I heard rumours on social media that China might place tariffs on Apple products. Apple shares turned bearish at the beginning of this month and they have opened with a bearish gap after the last two weekends.
Although, yesterday they found support at the 100 and the 200 SMAs. But if China goes ahead with tariffs on Apple, then don't expect technical indicators to stop the decline. If China confirms those rumours, that would be a good chance to go short on Apple, by the way.