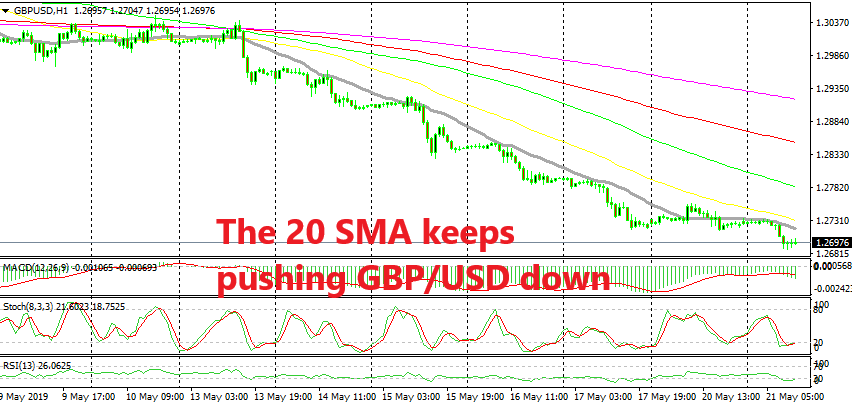 No Rest for the Wicked as GBP/USD Keeps the Perfect Downtrend
GBP/USD turned bearish at the beginning of this month as odds of Theresa May's Brxit deal passing the British Parliament started fading. The UK Prime Minister is preparing to bring the deal to the Parliament for the fourth and the last time to be voted, but all signs point to another rejection, which would leave the UK without a deal, or stay in the EU for an extended period.
But I think that the UK will end up leaving the EU without a deal. That's what markets are assuming as well, hence the bearish reversal in GBP pairs. Although, in the last two weeks the bearish trend has really picked up pace. One of the signs that the trend is really strong is the fact that the sellers are not waiting for larger period moving averages to catch up.
As you can see above, not even the 50 SMA (yellow) is able to catch up with the price. The buyers haven't waited for it and they have resumed selling this pair once the 20 SMA (grey) has reached the price. So. the selling pressure is pretty strong and the 20 SMA is defining the trend on the H1 time-frame chart. As a result, we have a strong bearish bias for this pair and we went short a while ago on GBP/USD.