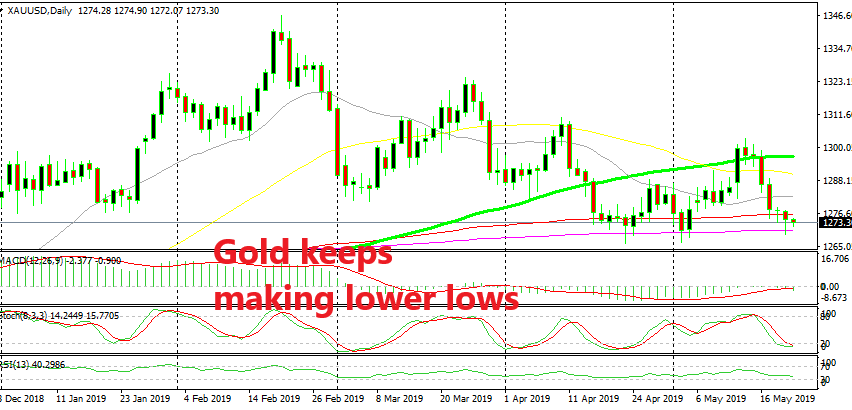 The Downtrend in Gold is Real
GOLD turned bearish in February after forming an upside-down hammer which is a great reversing signal. After that, Gold turned bearish and has continued to move lower. Gold formed a support at $1,280 in March and April but that level was broken and it reinforced the idea that the trend had changed.
There have been retraces but they have ended lower every time. There was a chance that Gold would turn bullish again now on this latest pullback since the sentiment turned pretty negative on the trade war escalation. But this pullback ended lower yet again last week, just above the 100 SMA (green) after forming a couple of reversing signals.
Now, Gold is back down and facing the 200 SMA (purple) again which has provided support twice before. Now the uptrend is definitely over as Gold keeps making lower lows, but the 200 SMA has to go for the downtrend to continue. If this moving average goes, then it should turn into a good selling level if Gold retraces higher. But let's see if it will be broken first.