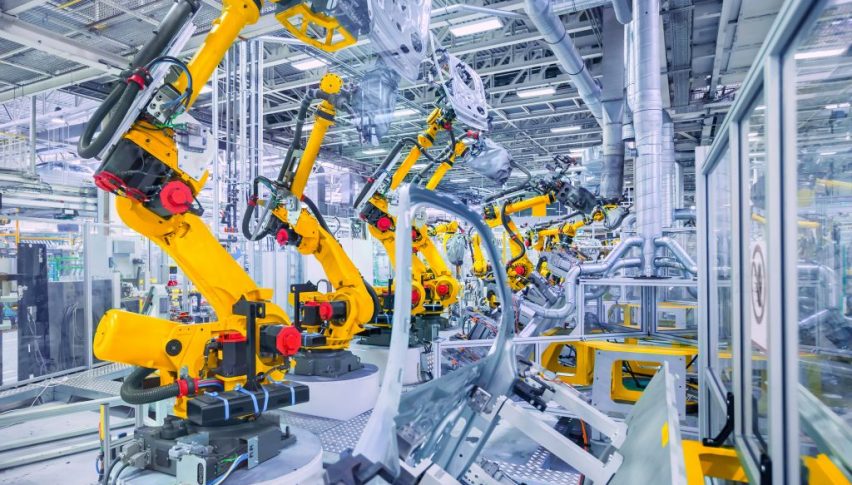 US Session Forex Brief, May 23 – The USD Continues the Bullish Run With Nothing Else to Buy
The USD has been on a bullish trend for more than a year, although other assets have been bullish as well during this time. But in the last few weeks, the USD has been the only thing left to buy since even safe havens have turned bearish from last Monday. Today, the sentiment has turned negative once again and stock markets have turned bearish while Crude Oil has lost more than $4 in the last two days. US WTI crude has just broken the $60 level which is a big support area and if the price holds below it, this would be the sign for a bearish reversal after trending higher for months since the beginning of this year.
While most assets are on a bearish mode apart from a bounce in safe havens today, the USD keeps being bullish and pushing to the upside.
EUR/USD
fell to 1.1120s earlier today and is threatening to push below the 2-year low which comes just above 1.11.
Some traders were hoping that the manufacturing reports from Europe today would help the Euro since the decline stopped last month and today we were expecting to see some better figures. But, manufacturing softened further in Germany and the Eurozone and the minutes from the last meeting of the European Central Bank (ECB) didn't offer much either. In fact, the ECB is increasingly worrying about softening inflation. As a result, the USD is one of the few assets to buy right now.
European Session
French Manufacturing and Services PMI – French manufacturing fell into contraction earlier this year but it reversed last month, although the initial reading showed that this sector remained in contraction. But the revision earlier this month showed that manufacturing remained flat in April at 50.0 points. Today we were expecting to see an increase to 50.5 points and the actual number beat expectations coming at 50.6 points, which means that this sector is back in expansion now. Services also beat expectations coming at 51.7 points against 50.7 points expected, so this sector is in expansion for the second month after being in contraction since November last year.
German Manufacturing and Services PMI – The services sector has been doing pretty good in Germany as it has been expanding this year, peaking at 556 points in April, which was revised higher today to 55.7 points. Although we saw a decline to 55 points for May, that's still a good position to be at. But manufacturing is in trouble. It ticked higher last month after the deep contraction in March, but today it ticked lower again to 44.3 points against 44.9 points expected, so no reversal in sight for this sector.
Eurozone Manufacturing and Services PMI – Eurozone manufacturing PMI report was expected to improve to 48.2 points from 47.9 points previously, but that would still mean contraction. Although, it missed expectations, showing a deeper fall in contraction this month to 47.7 points. Composite manufacturing PMI ticked higher to 51.6 points against 51.7 expected, up from 51.5 points prior. Eurozone services also missed expectations coming at 52.5 points against 53 expected and down from 52.8 points previously. Today's numbers show that the economy is still pretty damp in the Eurozone and it is not turning around anytime soon.
German Ifo Business Climate – The business climate has been deteriorating in Germany, falling from around 103 points in Q3 last year to 99.2 points last month. The business climate for this month was expected to remain the same but it showed yet another deterioration, losing more than a full point and falling to 97.9 points. That confirms the weakness in the German economy at the moment.
ECB Monetary Policy Meeting Accounts– The ECB released the minutes from the last meeting earlier today with the headline: "Confidence in recovery in 2H 2019 somewhat lower". However, the economic data is still consistent with the baseline scenario. What's the baseline scenario, a weakening economy? Some recent data has been even weaker than expected. These minutes are from two weeks ago, so they miss today's weak manufacturing figures from Germany and the Eurozone, while Inflation remains uncomfortably below ECB's target.
US Session
Canadian Wholesale Sales – Wholesale sales have been pretty volatile in Canada last year increasing and declining from month to month, but this year they have been more stable, although growth has been weak. Last month's report showed a 0.3% increase in sales during February which was revised lower to 0.2% today. Today's report which is for March was expected to show a 0.4% growth that month, but sales jumped 1.4% higher which is impressive, but let's see how next month's report will be.
US Unemployment Claims – Unemployment claims have remained in the 230k region for several weeks at the end of last month and the beginning of this month. But they fell to 212k last week. This week, unemployment claims were expected to increase slightly to 215k but came at 211k.
US Flash Manufacturing PMI – The manufacturing sector has been weakening in the US just like in the rest of the globe this year and last month it bottomed at 52.4 points which was revised higher today to 52.6 points. For this moth, manufacturing PMI was expected to increase to 53 points, but it missed expectations falling to 50.6 points which is pretty close to stagnation. This is bad for Trump.
US Flash Services PMI – Services have also been weakening in the US, falling to 52.9 points last month which was revised a tick higher to 53 points today. Services were expected to make a reversal this month and come at 53.6 points, but they also missed expectations falling to 50.9 points.
US New Home Sales – Home sales have been increasing constantly this year, beating expectations apart from February. The report released last month which was for March came at 692k which was another great number, but today's report is expected to show a pullback to 678k for April, but let's see if we get another positive surprise.
The main trend remains bearish
The downtrend has picked up pace in the last 2 weeks
The retrace higher is complete
Fundamentals are bearish

The 20 SMA provided solid resistance again today
GBP/USD has turned bearish and in the last two weeks the bearish trend has been picking up pace as it is showing by the 20 SMA (grey) which is pushing this pair down. Although we saw a earlier today. But the retrace ended once again at the 20 SMA (grey) which has been providing solid resistance for the last two weeks on the hourly chart. Now this pair is already reversing down again, so the pullback up is now over.
In Conclusion
The USD is just finding some more bids right now as it is going for another push against most major pairs. EUR/USD has just lost 30 pips and is now trading right at 1.1110s, which is the low of the last two years. The sentiment has taken another hit in the last hour, so we will hold on to our sell forex trades in AUD/USD, NZD/USD and GBP/USD.