Will Eurozone Manufacturing Surprise Us Today?
The economic picture has been worsening in Europe in the second half of last year and earlier this year. But, the worst came in March when manufacturing dived in contraction in several Eurozone countries, especially in Germany where this sector is still in deep contraction, which is also affecting the whole Eurozone number.
Although, last month we saw a ray of hope as the decline in the manufacturing production slowed down. French manufacturing PMI remained in contraction in the first reading but it was revised higher in the second reading and now it remains flat. This month, the PMI indicator was expected to tick higher to 50.1 points.
But, this report beat expectations coming at 50.6 points. The services report also came better than expected. But, the German and the Eurozone manufacturing will be the most important which will paint the broader picture for this sector. They're both expected to improve, especially German manufacturing which has to jump quite some distance.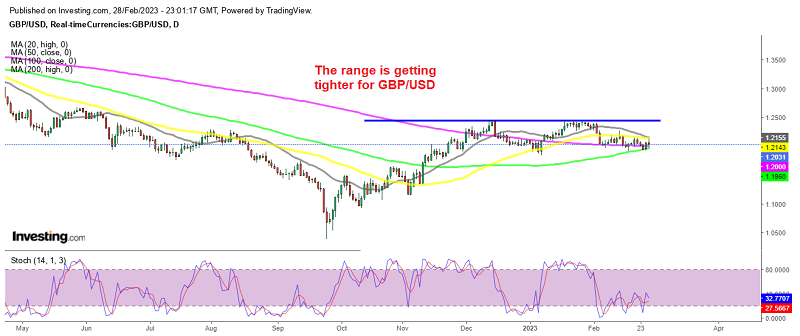 3 months ago
GBP/USD is testing the 200 daily SMA for the second time, which held for the second time last Friday
3 months ago
USD/CAD surged 150 pips higher today as the USD buyers returned, although it's the first trading day of 2023
5 months ago