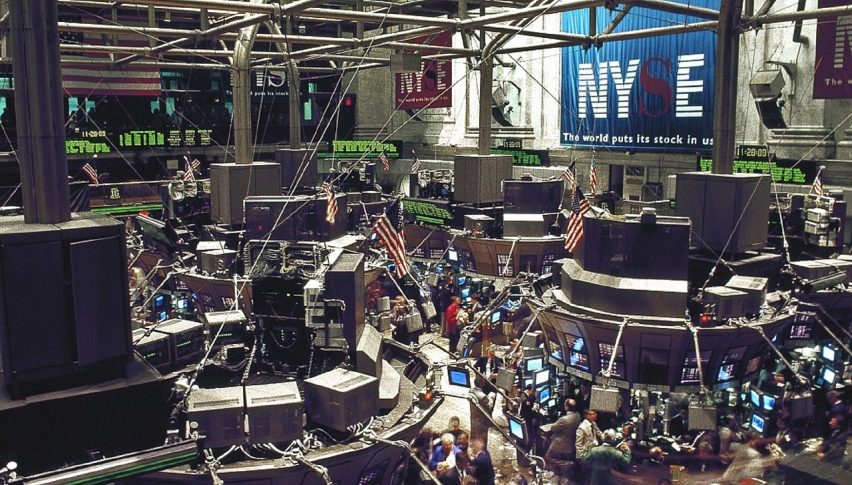 Forex Signals Brief for May 24: Markets Swing On Trade Sentiment
Data will be a little on the thin side to close out the week, but already we are seeing more selling today as trade worries continue to weigh on markets.
Yesterday, there was a clear flight-to-safety with GOLD pushing higher and equities, lead by the SPX, on the decline.
The USD tried its best to rally, but couldn't hold the highs before selling off sharply and causing the majors to bounce. On Friday, it will be interesting to see if those gains can hold or whether there might be a retrace to end the week.
There have been some headlines today suggesting Trump will target those countries that seek to manipulate their currencies. Of course, China is the major offender here as they fix their rate daily and have been looking to devalue it to compensate for the trade tariffs. So that will only add to the worries of the day.
The GBP/USD is in focus today with Retail Sales data due for release. While in the US we have Core Durable Orders as the main top-tier event.
Forex Signal Update
The FX Leaders Team finished with five wins from six trades in what was a really strong performance from the guys.
NZD/USD – Active Signal
Our NZD/USD signal was travelling quite well until the USD decided to sell-off sharply into the US close. That pulled price back above 0.6500, which was a bit frustrating. But the fundamentals and the trend remain on our side so let's hope for a retrace today.
AUD/USD – Active Signal
The storyline was similar for the AUD/USD as well as price just couldn't break the lows and has since pulled back to key resistance at the 0.6900 level. I feel the Kiwi was slighter weaker so we will watch both these pairs with interest on Friday.
Cryptocurrency Update
BTC has managed to bounce nicely as we suspected it might and is pushing back to the $8,000 resistance level.
$7,500 support held up really well so for now, the bulls remain in control. As I mentioned earlier today, there was some bullish news in that US Telco AT&T has started to accept Bitcoin as payment. While there is likely to be limited volume done here in terms of actual transactions, but it is a good sign for mainstream adoption.
For now, we wait and see how price will react as we head into the end of the week, which is traditionally a time that sees added volatility.
The Reserve Bank of New Zealand raised interest rates yet again early today
5 days ago