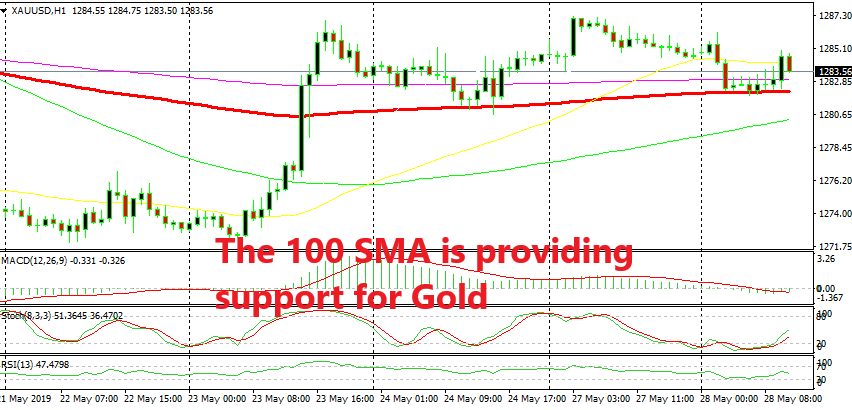 GOLD has been bearish since the middle of February when it made a reversal, following the major uptrend that started last summer. The sellers ran into a strong support at $1,280 which held for more than a month, but managed to push below it. Although, a new support has formed in Gold at $1,266 which is being helped by the 200 SMA on the daily chart.
Gold has bounced three times off that new support area since the middle of last month, the last time being last Thursday after the soft US manufacturing and services reports. Gold pushed above the previous support at $1,280 and is still trading above there now, so the pressure to the downside is not as strong now.
In fact, Gold has found a new range to trade now between $1,280-82 and $1,287. At the bottom of the range, we can see the 100 SMA (red) which has been providing support since last Thursday. This moving average is defining the bottom of the range and it will decide whether Gold remains bullish in the short term or turns bearish.
We saw Gold bounce off the 100 SMA again today, but the price is not running too far away from it, so it seems that Gold traders are trying to make up their minds now. We will follow the price action to see which side will take the upper hand now.