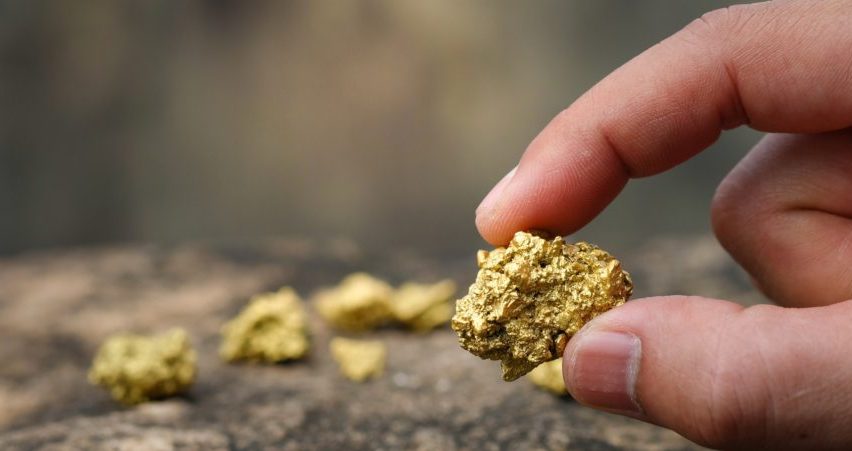 US Session Forex Brief, May 28 – Gold Finally Makes a Move Amid Quiet Markets
Today markets have been following on yesterday's price action, with almost all assets being pretty quiet. Crude Oil is continuing the uptrend of the last few days and has been crawling higher during the European session, but the climb is really slow, which tells you that the larger bearish trend of this month will resume soon. Forex is pretty quiet with most major pairs trading in a range, although it can be observed that the USD is still feeling a bit weak after last Thursday's soft US manufacturing and services reports.
USD/JPY
did dive 30 pips early this morning but it reversed back up and recuperated all losses. Even the CHF has been pretty quiet, despite the surprisingly strong GDP report for Q1. The economy grew twice as expected in the first quarter and the Q4 of 2018 was revised a tick higher as well. But that's history now and markets are waiting for Q2 results, which won't be that good.
The political turmoil continues in Europe after last weekend's elections for the European Parliament. Italy's Salvini is pushing for less stricter rules regarding the deficit and we are also hearing rumours from him and from Macron for European infrastructure bonds which the ECB would purchase, but it's still a rumour. The ECB is back on Italy and wants to slap a $4 billion fine, but the European Commission president Moscovici is not in favour of that. Anyway, Gold is the only big mover today as it dived around $6 earlier on without any apparent reason, from what I have seen.
European Session
German GfK Consumer Climate – The consumer climate has been steady at 10.4 points in Germany apart from January and February when it moved to 10.8 points. Although, last month was revised lower today to 10.2 points. Expectations for this month were for another reading of 10.4 points, but it missed expectations coming at 10.1 points, so the economy continues to weaken in Germany.
Swiss GDP – The economic growth has been slowing in Switzerland and in Q3 last year we saw a contraction of 0.2%. The economy returned to growth in Q4, posting a 0.2% expansion which was revised higher today to 0.3%. The economy was expected to grow by 0.3% in Q1 of this year but it beat expectations, growing by 0.6%. Although, the trade balance came below expectations at CHF 2.29 billion against CHF 2.98 billion expected.
EU and Italy Are Back at Each-Other – Yesterday we heard EU officials saying that Italy might get a $4 billion fine for not keeping up to the deficit targets, but today the Italian Interior Minister Matteo Salvini said that he will use all his energies to fight outdated EU fiscal rules. EU's Moscovici also commented saying that he doesn't agree to fine Italy.
Eurozone Final Consumer Confidence – The consumer confidence has been deteriorating in Europe and last month it bottomed at 07.9 points. This month it was expected to reverse, but still remain negative at -6.5 points and it came as expected. The economic confidence came at 105.1 points against 104.0 expected, business climate indicator moved lower to 0.30 points against 0.40 expected, industrial confidence improved a bit to -2.9 points against -4.3 expected and services confidence came at 12.2 points versus 11.0 expected.
UK High Street Lending – Mortgages have been staying in the 38k-39k region in the UK on a monthly bases, although we saw a decline to 35k in April, but in March they increased by 40k which was revised higher today to 40.6k. For April, the number of mortgages was expected to fall back to 39.6k but it beat expectations jumping to 43k.
US Session
No End in Sight for the Trade War – US and China are standing on their positions regarding the trade war and in fact, they are drifting further apart. Earlier we heard some Chinese officials say that they withdrew from the negotiations as the US kept adding new demands. We don't know how true that is but it shows that there won't be any new meeting anytime soon. A while ago the editor-in-chief of China's Global Times said that China is seriously considering restricting rare earth exports to the US.
US CB Consumer Confidence – The CB consumer confidence increased to 1354.1 points beating expectations of 130 points and up from 129.2 points in April. The trend has now changed for this indicator after bottoming at 120 points a few months ago. Since then, we have seen the consumer confidence grow and this month it made a 5 point jump.
The main trend remains bullish
The 50 and 100 SMAs are helping the trend
Fundamentals are bullish

The 50 SMA provided support again today
EUR/GBP has turned bullish and it has been on this uptrend since the beginning of the month. During this time, the 50 SMA (yellow) has been providing solid support and has kept the uptrend going. Although the 10 SMA (green) has caught up and it has also provided support for this pair. Today, we saw another pullback earlier, but these two moving averages worked together in providing support for EUR/GBP and right now the price is turning back up.
In Conclusion
Just a while ago we saw a small jump in the USD after the improvement in the CB consumer confidence. But that was it and now we are back to watching the paint dry. I guess markets are waiting for the winners of the European elections to take their places in the official spots and then we will see what is going to change in the EU.