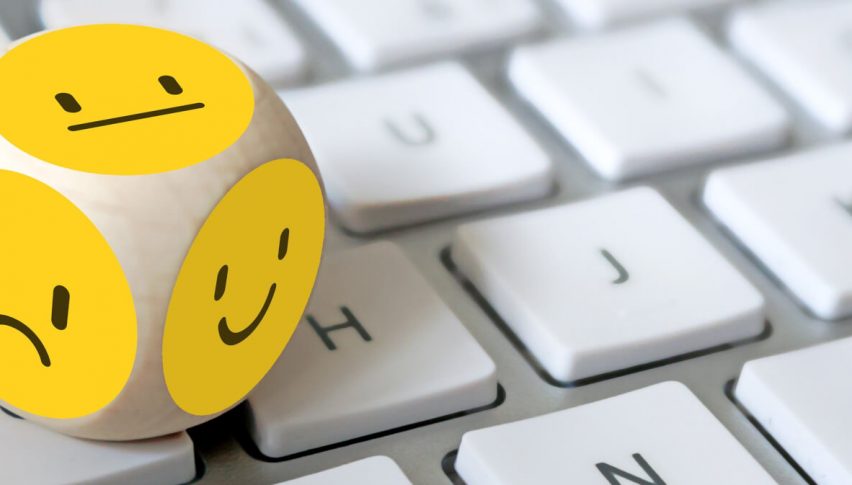 US Session Forex Brief, May 29 – Risk Assets Turn Bearish Again As Sentiment Softens on Escalating Trade Conflict
The risk sentiment in financial markets has deteriorated in the last few months after the short lived improvement we saw in the major global economies at the start of this year. But, the global economy resumed the bearish trend in March as the European and Chinese manufacturing and services sectors fell deeper into contraction. The US economy was holding up well despite some weakness, but the services and the manufacturing reports released last Thursday showed that these sectors have fallen close to stagnation this month.
So, now there's nothing left to run to apart from safe havens, but even they are not that safe because the Swiss National Bank might intervene any time if the CHF get too strong. In the last few days though, traders were staying on the sidelines, waiting for more evidence that the global economy is still weakening. Earlier this morning we had Olly Rehn from the European Central Bank ECB who confirmed that and added that the rate hike is now further away than it was a few months ago. He might become the next ECB president after Mario Draghi leaves, so his opinions matter. The Euro turned bearish and it is continuing lower together with stock markets. Oil has lost nearly $2 dollars so far today and stock markets have turned bearish as well, so everything is going down again.
European Session
French GDP, Inflation and Consumer Spending – Economic growth has slowed down in France but the GDP didn't contract like it did in Italy in the H2 of last year. The GDP grew by 0.3% in Q4 last year and today's report which is for Q1 of this year showed the same rate of growth as anticipated. Although, inflation missed expectations as CPI came at 0.2% against 0.3% expected for this month, but last month's number was revised higher to 0.3% from 0.2%. Consumer spending has been declining in 4 out of the last 5 months and March's number was revised lower today to -0.3% from -0.1%. But, spending increased by 0.8% in April as today's report showed, beating expectations of 0.5%.
ECB's Rehn Speaking – The European Central Bank (ECB) member Olly Rehn was speaking earlier. He said that there's no need to analyse why inflation has remained low. We should look at definition of price stability. Rehn's view is that 2% is not a ceiling and inflation can deviate in both directions from the target. The first rise in interest rates is now further away than it was a few months ago. Trade tensions are clearly behind the uncertainty eroding economic confidence, and he sees limited impact on inflation from trade tensions. The ECB should review monetary policy strategy for medium and long-term. If we face a new recession, we are ready to adjust and use all instruments. We can judge after new economic forecasts next month on how to adjust policies. The ECB is analysing whether Eurozone soft patch is temporary or not. Reinvestment of maturing bonds will continue beyond first rate hike. Will discuss details of new TLTROs in meeting next week. Ample degree of monetary policy stimulus is appropriate at the moment.
German Unemployment Change – The unemployment change has been negative in the last five months in Germany meaning that employment has been increasing. Today we were expecting to see another negative number as expectations were that unemployment would decline by 8k, but instead it jumped 60k higher in April.
Mike Pompeo Speaking on the Trade War Issue – The US secretary of state, Mike Pompeo, was speaking a while ago today saying that the US may or may not get a trade deal with China. That's another terrible headline for risk assets such as stock markets which are still falling.
US Session
Another Brexit Extension? – The UK Prime Minister Theresa May is on her way out after failing to pass the Brexit deal and the consensus out there is that there will be no more extensions to Article 50. But the Irish PM Varadkar who appeared a while ago said that there could be a further Brexit extension in October. The GBP jumped around 20 pips on those comments.
China Speaks Up Again – China president Xi Jinping was speaking earlier today, calling for targeted policy to push forward with reforms. China will stick to supply-side structural reform to keep economic operations within reasonable range and to coordinate stabilizing growth, reform, and risk prevention. Global Times editor, Hu Xijin also tweeted this piece "US crackdown on Chinese companies including Huawei is no longer like a trade war. The US is shifting from protecting its interests to destroying China. It increasingly resembles air striking Chinese high-tech companies. China is mulling qualitative change in countermeasures."
BOC Interest Rate Decision – The Bank of Canada will decide on the interest rates in a few minutes. They are expected to keep them unchanged at 1.75% but we might get a surprise cut like the RBNZ last month. They will also release the statement with it but won't hold a press conference.
The main trend remains bearish
Moving averages are pushing the price down
The pullback is almost complete
The 50 SMA provided support again today
USD/JPY has turned bearish this month as the sentiment keeps deteriorating on escalating trade war which helps safe havens like the JPY. The downtrend has slowed this week but the moving averages are coming down and they are pushing this pair lower. In the last few hours we have seen a retrace higher on the H1 chart, but the retrace is complete as the stochastic indicator shows, so a bearish reversal is expected.
In Conclusion
The Bank of Canada just made its decision and they left interest rates unchanged as expected. The GBP is feeling a bit better now after comments from the Irish PM that they might extend Brexit again, although they are just his thoughts because the rest of Europe is done with this. But, who knows.