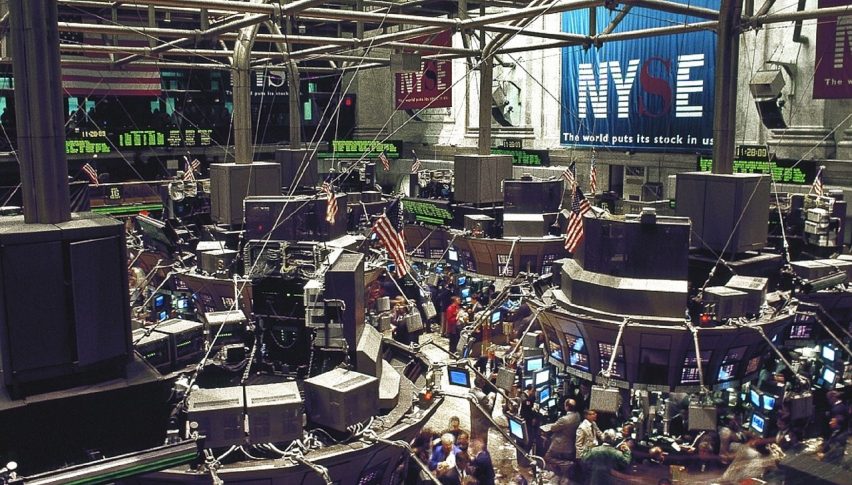 Mexico Tariffs "On", Stocks Rally
U.S. stocks have bounced back on today's Wall Street open, with the big three indices posting solid rallies. For the first half-hour of trade, the DJIA DOW (+245), S&P 500 SPX (+23), and NASDAQ (+65) are trending higher. Statements from the White House doubled down on Mexican trade, suggesting that the new tariffs will go into effect next week. Thus far, the markets are largely ignoring the news.
On the economic event front, today has brought another release of sub-par U.S. data. The ISM-NY Business Conditions Index (May) came in at 48.6, well off of April's 77.3 figure. This number is very weak and will bring an added emphasis to tomorrow's ISM Non-Manufacturing PMI (May) release. U.S. economic metrics are beginning to lag ― a weak ISM number tomorrow will likely cost the indices today's gains.
Bargain Hunters Drive U.S. Stocks Higher On Open
Throughout 2019, buying dips in U.S. stocks has been a rock-solid trading strategy. At the moment, it looks like investors have once again bid a downturn in the S&P 500 higher.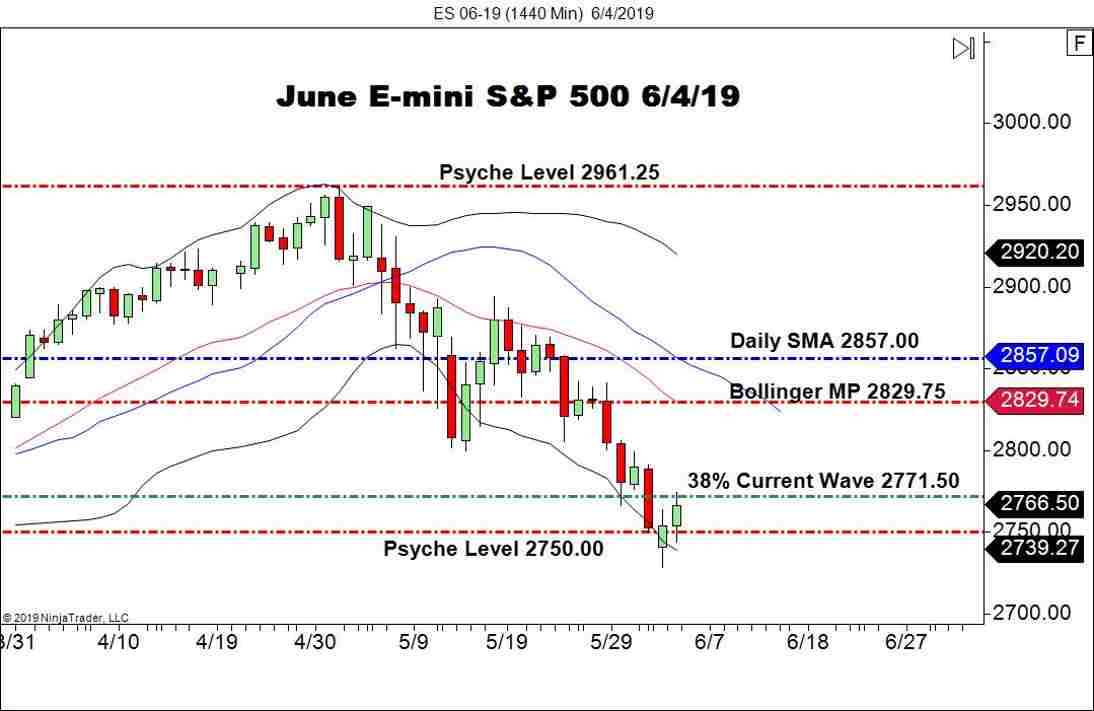 Overview: The June E-mini S&P 500 is currently slamming against a key level of Fibonacci resistance. If the 38% Current Wave Retracement (2771.50) holds, then the daily bearish trend will remain intact. If not, we can begin to talk "recovery."
Over the past week or so, the markets have begun to heavily favor the idea of dovish FED policy during the second half of 2019. This is the reason driving the current two-day Wall Street rally. However, cheap money will not resolve a trade war; if you are taking aggressive longs in these markets, keep one eye on your trading DOM and the other on breaking news from the White House.
Stock markets are looking very bearish today, with bank shares leading the way down as the fears resurface again
1 month ago