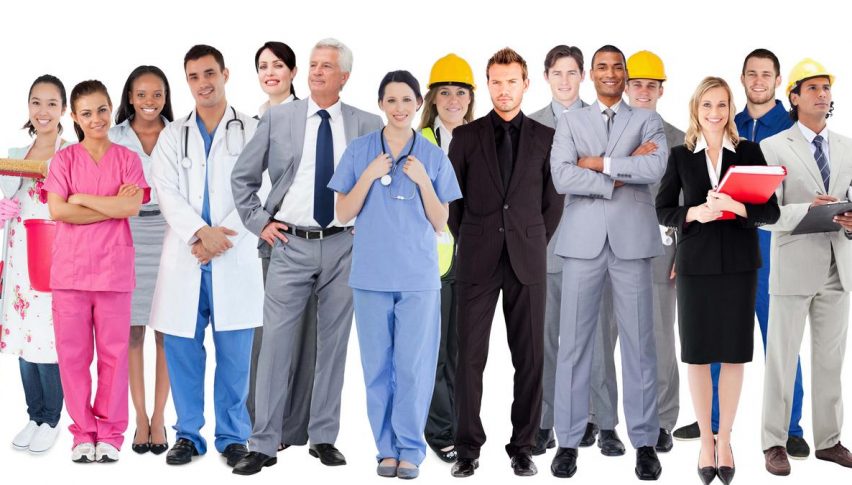 Daily Briefing, June 5 – Services Day Today
My colleague Arslan is off today for Eid Mubarak, so I am covering for him. Earlier on, we had the GDP figures from Australia which came as expected at 0.4% for Q1 which is positive considering the economic downturn, bot on the other hand, the Q2 is when the economic weakness kicked off again after a pause in Q1, so I expect the GDP number for this quarter to be pretty weak. Anyway, today is a services day; let's have a quick look.
Final Eurozone Services PMI – Service Sector Activity Picked up in Eurozone in May
The Eurozone economy has slowed considerably and the manufacturing sector is in deep contraction, but at least the service sector is holding up well. The German services PMI which was released earlier increased to 55.4 points from 55.0 previously, although the French services PMI moved lower to 51.5 points from 51.7 points. But the Eurozone services PMI was mostly affected by Germany and the Eurozone services PMI moved higher to 52.9 points from 52.5 previously ad expected.
UK Services PMI – Services Close to Stagnation in Britain
The services report from the UK was released just a while ago. Some of the other sectors of the economy have dived into contraction, so there was a good chance that we see a negative services number today. But, the activity in this sector increased this month and the PMI indicator moved to 51 points in May against 50.6 points expected, up from 50.5 points in April. Although composite PMI remained unchanged at 50.9 points as it was against 51.0 expected. The services improved slightly last month but the main increase came from the expectations component, which rose from 63.9 in April to 65.4 in May.  As a whole, the composite reading remains unchanged and the surveying firm Markit notes that this suggests that the UK economy is "close to stagnation".
US Final Services PMI
The US economy has been holding up well compared to the rest of the globe during the past year, as we have seen some increased weakness in major global economies during this time. But, the US is joining the rest of the globe as the US economy also slowed down considerably in the last few months, with manufacturing and services PMI indicators falling close to stagnation. US services PMI declined to 50.9 points in May as the initial reading showed and it is expected to remain the same.
US ISM Non-Manufacturing PMI – 9:00 GMT
This indicator is the best performing in the US economy right now. ISM non-manufacturing PMI also cooled off in the last two months but it remains in a decent place at 55.5 points. For May, this indicator is expected to tick higher to 55.6 points, but considering the soft figures we have seen recently, today's number might also be a disappointment.