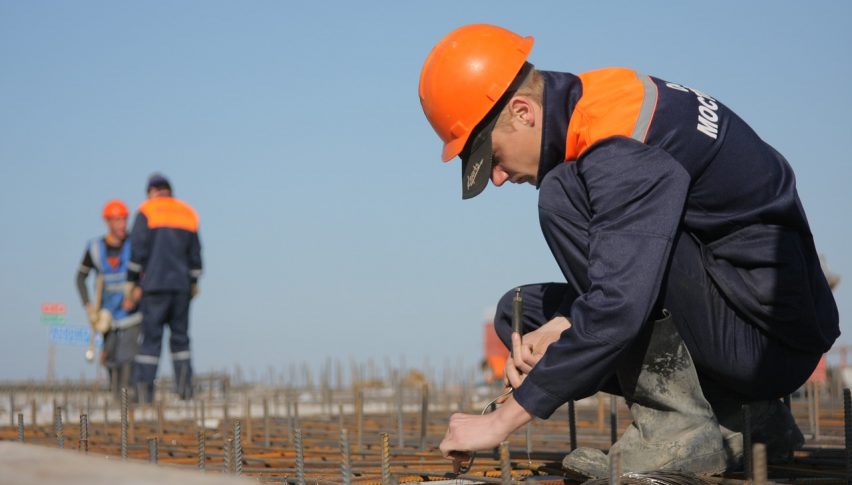 Forex Signals Brief for June 5: A First Look at US Employment
Yesterday, stocks really got moving after US Federal Reserve Chairman Jerome Powell sparked markets with talk of a possible US rate cut.
One of the key requirements the FOMC will likely need before cutting rates, would be to see that employment data is starting to stumble. For the most part, the jobs situation in the US has been one of the strongest areas of the economy.
Today the number to watch out for is the private ADP employment figures. The number is a preview of sorts and gives traders a bit of an idea of what we can expect come Friday when the official non-farm payroll figures are released. Today, the ADP number is expected to show that 180K new jobs were created last month.
There is also ISM non-manufacturing PMI out from the US today along with Oil inventories.
The GBP/USD and EUR/USD will be impacted today by a host of PMI data with services PMI for both being the ones to watch out for.
Forex Signal Update
The FX Leaders Team finished with 2 wins from 5 signals as the week is travelling along reasonably well for now.
Gold – Active Signal
GOLD has started to consolidate below the 1330 level for the time being after the sharp run-up that we've had recently. We are currently short and looking for a bit of a pullback. Clearly, that 1330 needs to hold for this signal to work so watch that resistance level with interest.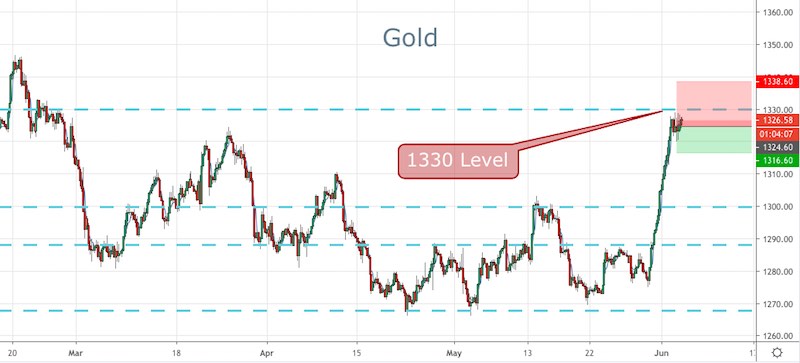 SPX – Pending Signal
The SPX had a strong rebound yesterday in what was the biggest day in around five months. Technically, the 2800 level is still the key here and the talk of rate cuts is boosting sentiment after a rocky couple of weeks. We are looking for a long position but we need to be wary of the big jobs release on Friday.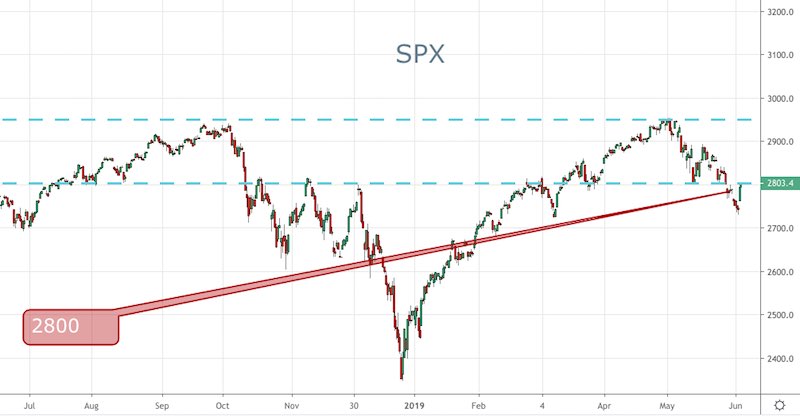 Cryptocurrency Update
BTC has fallen once again and is now well and truly under the $8,000 level.
As I mentioned earlier today, this could well just be the retracement we needed to have. There was some negative news floating around surrounding social app, Kik, who is being pursued by the SEC after raising money via an ICO. Clearly, this weighed on the entire sector.
For the time being, we need to watch to see if $8,000 can hold otherwise there is a clear target below in $7,000.
I still believe the bulls are in control, but the more time spent below $8,000 the weaker that opinion becomes.