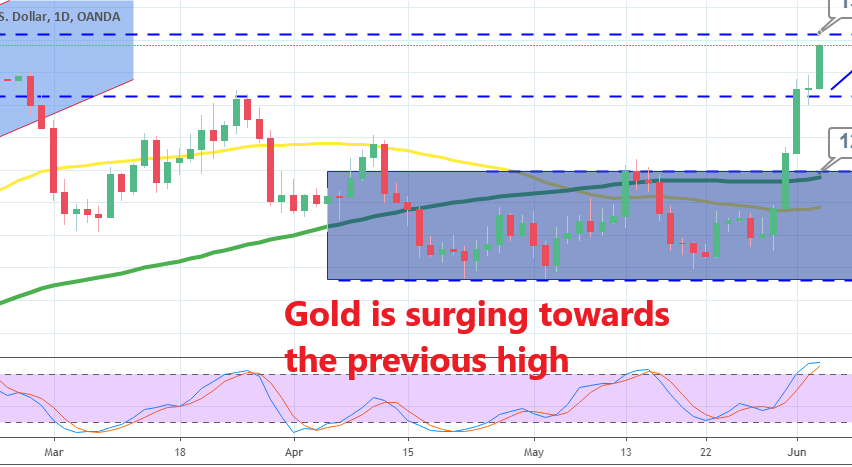 Gold Heading Towards Last Year's Highs
GOLD was on a bullish trend since late summer of 2018 and by mid February it peaked at $1,246. But, it started reversing at that level after forming an upside-down hammer candlestick. The trend shifted to bearish after that and the decline stretched to $1,266 where it formed a base for a coupe of months.
Gold traded in a range down there for some time as you can see from the daily chart above. But the escalation of the trade conflict between US and China turned the market sentiment negative and safe havens such as Gold and the JPY benefited from it, as is usually the case on such occasions.
The tones have been strengthening between the two giants in recent days and the US is about to open another battle from with Mexico, which is hurting the sentiment further. Besides that, the US economy has taken a bearish turn as we have seen from the economic data of the last few weeks. This is hurting the sentiment as well as the USD, hence the jump in Gold in the last several days.
Now Gold is facing the previous high which comes at $1,246. That would be a good place to look for a quick trade on a rejection from that level if the previous high turns into some sort of resistance. Although, the sentiment remains pretty negative and the USD is still pretty weak, so we have to watch the price action when Gold gets up there.