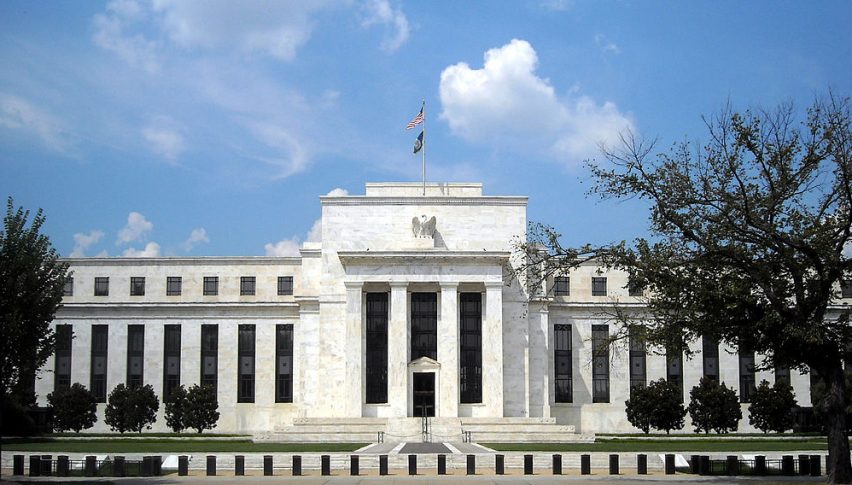 Rate-Cut Hysteria Fuels Rally In U.S. Indices
Last week brought trade war panic to the markets and a dramatic sell-off in the U.S. indices. This week has been a different story, as rate-cut hysteria continues to dominate news headlines and bring bidders to the table. Subsequently, stocks are on the rally, with the DJIA DOW, S&P 500 SPX, and NASDAQ posting a positive first half-hour of trade.
Tuesday's comments from FED Chair Jerome Powell drove the U.S. indices to bullish breakouts. His commitment to "preserve the economic expansion" via "data dependent" policy suggested that the Federal Funds Rate is to be reduced. This was a blockbuster statement and one that has been bid into equities aggressively by traders.
A quick look at the CME's FEDWatch Index shows us the degree by which rate-cut fever is sweeping the markets. For the December meeting, consensus estimates are assigning a 36.5% chance of rates closing the year between 1.50% and 1.75%. This is a month-over-month increase of 35%. It is also a strong signal that investors are betting heavily on a dovish FED from here until New Year's Day 2020.
U.S. Indices Open Trade On The Bull
It has been a positive open for the U.S. indices. However, early gains have been modest, as many in the markets anticipate the rate-cut buzz to be short-lived.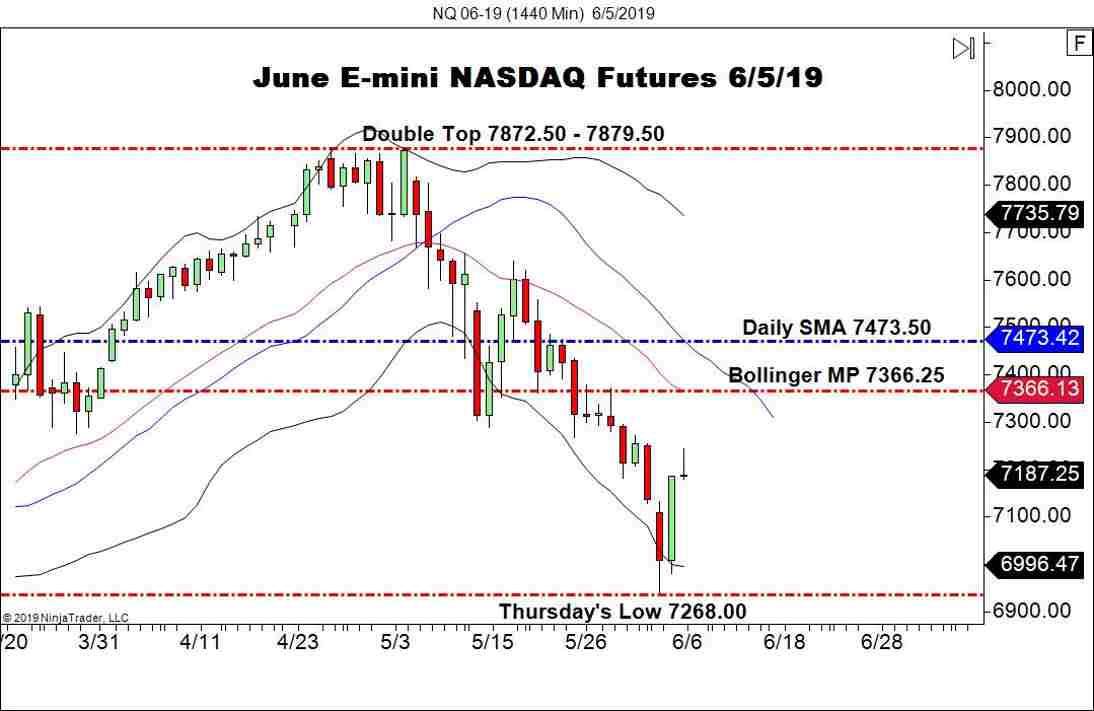 Overview: The June E-mini NASDAQ was particularly hard hit in May due to the tech sector's dependence upon China. Trade war fallout took the NASDAQ south, and now, rate-cut optimism is driving it north.
At this point, the solid Wall Street open is quickly devolving into a whipsaw session for the U.S. indices. Nonetheless, sentiment remains positive and bidders are in moderate control of the action. If you are long these markets, keep a close eye on price action ― a reversal is very possible as the day wears on.