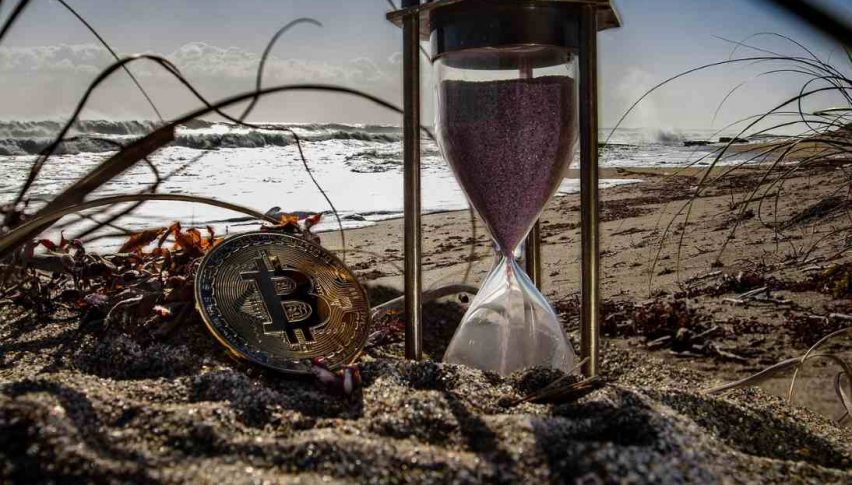 Bitcoin (BTC) Tests Daily Support
The past four sessions have brought correction to Bitcoin (BTC). Prices have fallen consistently, breaking beneath $8000. While BTC remains in a solid daily uptrend, volatility has spiked amid heavy selling. Is this the end of the post-U.S. Tax Day Rally of 2019?
From a technical standpoint, no. Prices remain in bullish territory and appear poised to make a  summertime run at $10,000. With no major rumors or fresh regulatory actions currently hurting crypto values, it is best to rely on market technicals until proven otherwise.
Led By Bitcoin, Cryptos Retrace
The past seven days have brought an expected retracement to the April/May bull run in cryptos. Here is a quick look at the hard data:
Coin                                              Loss       Key Number
Bitcoin BTC                               -7.06%         $7500
Bitcoin Cash (BCH)                      -9.0%           $375
Ethereum ETH                         -4.25%           $250
Litecoin LTC                              -3.48%          $100
Ripple XRP                                -6.05%         $0.4175
Even though most BTC traders anticipated a pullback at some point, the past week hasn't been an easy ride. Bitcoin has dropped more than $750 in seven days, prompting some in the cryptosphere to question the current uptrend in cryptocurrency values.
Is $10,000 In The Cards For Bitcoin?
BTC is certainly a fickle beast, capable of making big moves at the drop of a hat. Wednesday brought one such breakout, as bears drove June Bitcoin futures to downside support near $7500.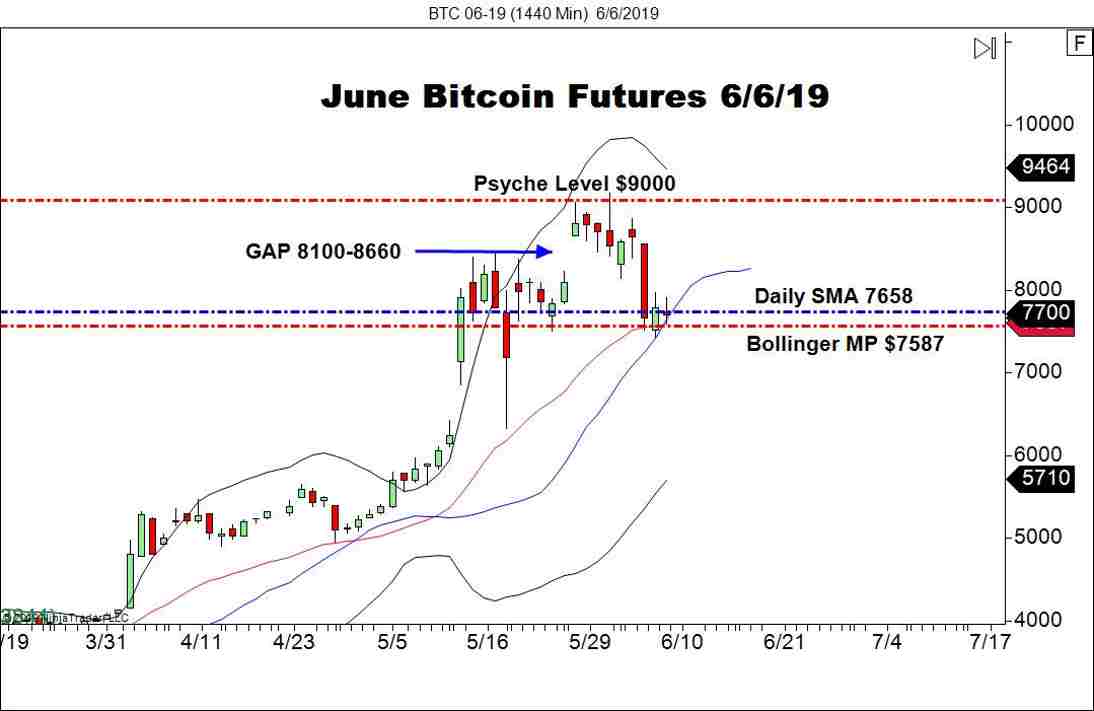 Here are the levels to watch in this market as Friday's closing bell approaches:
Resistance(1): Daily SMA, $7658

Support(1): Bollinger MP, $7587
Bottom Line: Although BTC has fallen precipitously over the past week, prices are still in bullish territory. Until we see a plunge below $7000, a long side bias continues to be warranted.
For the time being, holding longs from $7600-$7500 isn't a bad way to play the uptrend in BTC. With a stop out point in the area of $6750, active buys have a good shot at producing $750 to $1000 per BTC profit.