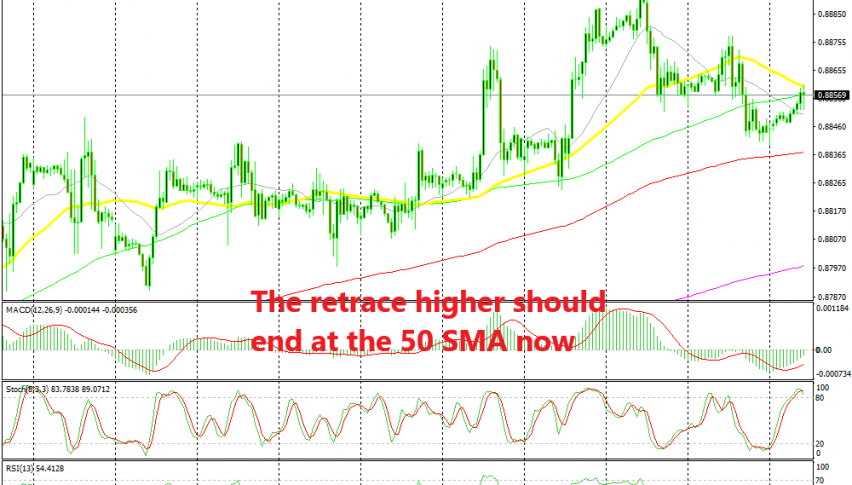 Shorting the Retrace in EUR/GBP
EUR/GBP has been on a bullish trend since the beginning of May when it reversed just below 0.85. The price climbed more than 5 cents during this uptrend and on Tuesday this pair pierced the 0.90 level for a moment. But in the last two days the price has pulled back down and has declined around 50 pips.
While this might not be the reversal of the bigger trend which continued throughout May, there's a big chance that this pair turns bearish for some time. Today is the European Central Bank meeting later on and from the comments we have heard from ECB members recently, the ECB might turn even more bearish and postpone the planned rate hike for forever now.
So, I think that the decline will continue for some more time for EUR/GBP. As we can see on the H1 chart above, this pair reversed at 0.90 on Tuesday and yesterday the attempt to resume the trend failed, with EUR/GBP making a lower high.
Today we are seeing another attempt to reverse the trend back to bullish, but it seems like EUR/GBP will make another lower high, which is a signal that the sellers are taking control. Besides that, the price is now overbought on this chart and the 50 SMA is providing resistance. For these reasons, we decided to go short on this pair a while ago and play the ECB expectations today.