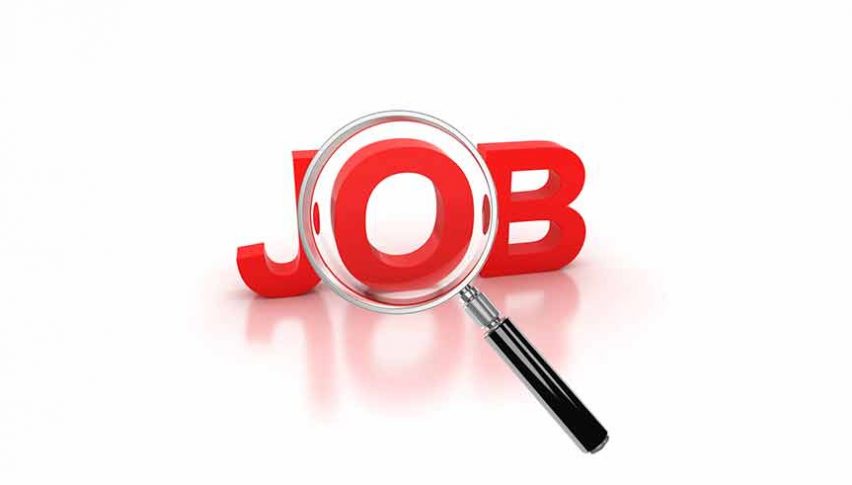 US Session Forex Brief, June 7 – US Employment Misses Again and the Dollar Resumes the Dive
The price action has been pretty quiet in forex today, with most currencies consolidating yesterday's profits/losses. The reason for this is the US employment report which included the unemployment rate, average earnings and the non-farm employment change. Usually the earnings figures take the spotlight since they are a strong indication of near term inflation and retail sales. But today, the most important figure to watch was the employment number because ADP non-farm employment came really weak on Wednesday. Another weak figure would confirm the weak ADP number and the slowdown in the US economy.
So, traders were fearing another soft employment figure and that's what they got. Non-farm employment numbers were expected to decline from around 260k in April to 177k in March but it fell much further to 75k. The previous two months were also revised lower by 80k in total. The average earnings also missed again, coming at 0.2% against 0.3% expected, so the employment report was pretty weak. This follows a number of weak economic data from the US, which increases the odds that the FED might actually cut interest rates this year instead of hiking them. On the other hand, the employment report from Canada was pretty strong, showing a 3-point decline in the unemployment rate, turning the CAD bullish now.
European Session
German Industrial Production – The industrial production was on a declining trend last year which lasted until January. In February and March industrial production turned positive again increasing by 0.7% and 0.5% in those two months, but it was expected to turn negative again and decline by 0.4%. The decline was larger and we saw industrial production decline by 1.9% for April, so back to the declining trend.
UK Halifax HPI – The Halifax house price index has been pretty volatile this year. It declined by 2.9% in January, increased by 5.9% in February, declined again by 1.6% in March and turned positive again in April, increasing by 1.1%. The HPI was expected to turn negative again in May and decline by 0.4%, but it beat expectations, growing by 0.5%.
OPEC+ to Extend the Production Cut – OPEC+ cartel has curbed production with quotas and it seems like they will continue the deal further. Saudi Oil Minister Khalid Al-Falih met with Russia's oil minister Alexander Novak today and he said that they are aligned with Russia on oil market views. The stability in the oil market has not been achieved, there's almost a "full alignment" between Russia and Saudi Arabia. the exact volumes of output are to be discussed, the decision to be made in July and can always be adjusted later in 2H 2019. He added that Saudi Arabia could easily pump 12 mil bpd, take market share to 20-25%, but we are comfortable with current oil output and market share. It's nonsensical to fight for market share. Later on, Saudi's Al-Falih remarked: I'm sure that OPEC+ will extend output cuts deal. There isn't a need to deepen cuts, just need to calibrate them. Iraq's oil minister also said that OPEC+ is most likely to extend output cuts deal until year-end. OPEC+ will then reassess the situation in December.
Fitch Expects the FED to Keep Rates on Hold This Year – The ratings agency's global head of sovereign ratings, James McCormack, commented in an interview that the FED won't hike interest rates this year. We're still quite confident that the US economy will continue to grow. The trade war is bringing uncertainty and is negative for growth globally. He expects reduction in investment but doesn't see that as strong enough to tip the US economy into recession.
US Session
US Extends Timeline for New Tariffs on China – The US extended China tariff timeline to June 15 for some products subject to increase. Markets reacted to a notice published by the USTR advising that some Chinese products subject to higher tariffs of 25% (rather than 10%) won't be subject to the change until June 15. But, I see this as a technical change rather than any kind of softening from the US.
US Employment Report – The unemployment report was released a while ago. The unemployment rate remained unchanged at 3.6% as expected. Average hourly earnings were expected to increase by 0.3% in May but they missed expectations coming at 0.2%. Non-farm employment change also missed expectations of 177k, coming at 75k. Last month\'s report was also revised lower to 224k from 263k previously. This decline in non-farm employment confirms the weak ADP employment figures we saw on Wednesday. Average hourly earnings ticked lower to +3.1% YoY against +3.2% expected. Average weekly hours also ticked lower to 34.4 against 34.5 expected. Everything was softer in this report, especially the employment figures and the USD is getting its butt kicked again.
Canadian Employment Report – The unemployment rate posted a surprising decline of three points for May, from 5.7% to 5.4%. Employment change also came higher at 27k against 5k expected. The unemployment rate is now at the lowest level since 1976 in Canada. The total jobs created over the last year stands at 453,100. The number unemployed of people fell by 76,900. This was the biggest one-month decline since 1993. The annual hourly wages accelerated to 2.8% in May from 2.5% in April. The figures seem pretty strong, coming after a strong month in April when employment grew by more than 100k. The CAD turned bullish after this report.
The trend has turned bearish this week
The 20 SMA is pushing the price down
Fundamentals have turned bearish
The retrace ended at the 20 SMA
Yesterday we also highlighted USD/CAD as a pair to go short on. Today, this pair has turned even more bearish, so those who sold this pair yesterday on our trade suggestion, should be more than 100 pips in profit now. Earlier today there was another good chance to sell this pair when it retraced to the 20 SMA (grey) which is pushing the price lower. The fundamental data from the US has turned pretty bearish for the USD while today's employment figures from Canada were pretty strong, which pushed this pair another 80 pips lower. So, we continue to hold a bearish bias in this pair.
In Conclusion
We saw yet another pretty weak economic report from the US today. This completes the round of economic reports from the US which show that the US economy is turning pretty soft now. The US was holding up well as the rest of the major economies of the globe kept weakening and the USD has also turned bearish. But let's see in the coming weeks how long this bearish wave will continue.
Crude Oil has been bearish for more than a year, but this week we saw a decent reversal higher on higher Caixin manufacturing
3 days ago