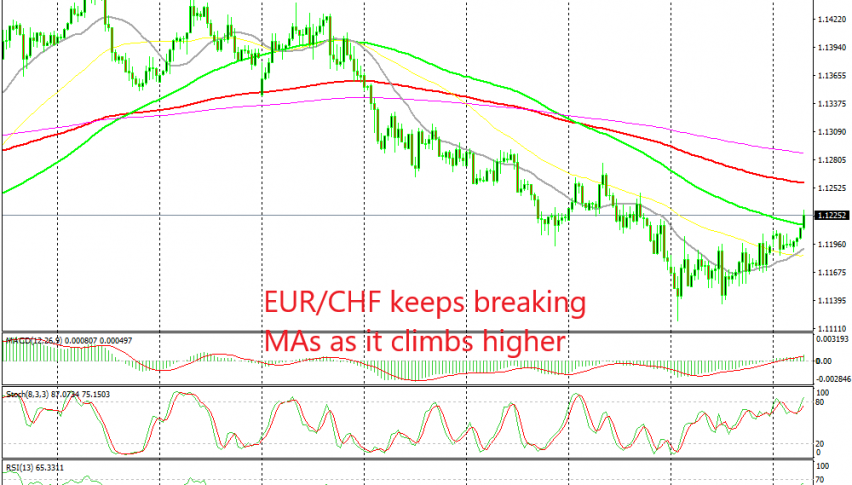 EUR/CHF Completed the Bearish Move, Now it's Reversing to Bullish
EUR/CHF was pretty trendy during May. The CHF kept climbing higher as the sentiment kept deteriorating in financial markets due to the escalating trade conflict, which helps safe haves such as GOLD, the JPY and the CHF. As a result, EUR/CHF lost more than 300 pips last month and this pair fell close to 1.11 which is a red flag for the Swiss National Bank SNB.
The SNB had their meeting about two weeks ago and they did their usual ritual of threatening to evaporate the profits of everyone who was selling EUR/CHF, thus talking the CHF down. This pair found support above the 1.11 level once again and started turning bullish last week, which seems to be stretching further to the upside so far this week.
On the H1 time-frame, the price has broken above all moving averages. On the H4 chart, EUR/CHF pushed above the 20 SMA (grey) and the 50 SMA (yellow) last week, while today the price moved above the 100 SMA (green). The 20 SMA seems to have turned into support now on this time-frame, so I will wait for a pullback to the 20 SMA and will look to buy down there.