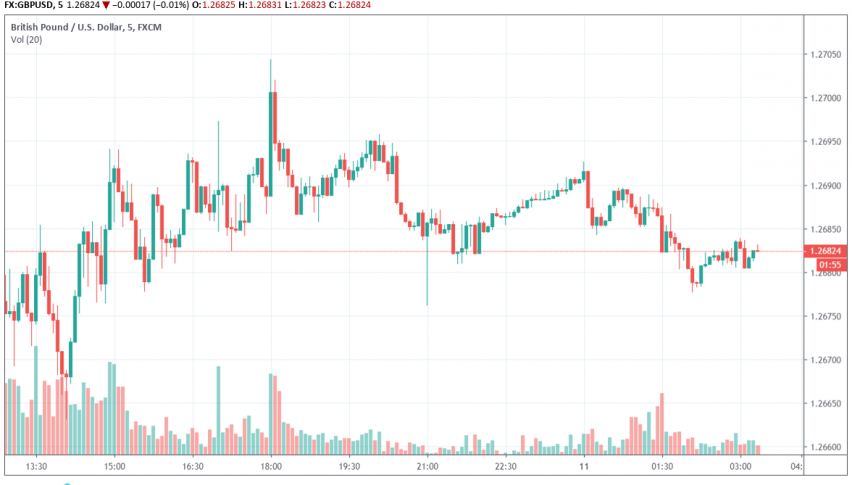 GBP Weakens Again on GDP and Brexit Uncertainties
Posted Tuesday, June 11, 2019 by
Arslan Butt
• 1 min read
GBP/USD had managed to cross the 1.27 level late last week over weakness in the USD, but the disappointing GDP figures released on Monday have pushed it back under this level once again. Add to that all the uncertainty about who will succeed Theresa May as the next Prime Minister, and the Pound weakens further.
While the US dollar weakened last week over increasing chances for a rate cut by the Federal Reserve, the high likelihood of a pro-Brexit, Eurosceptic candidate succeeding May as the next PM continues to exert downward pressure on the Sterling.
As of now, Boris Johnson remains the front-runner, a well known pro-Brexiteer, whose ascension could significantly increase the likelihood of a no-deal Brexit. In addition, UK's GDP contracted 0.4% in April, and the weakness in the British economy ahead of Brexit caused the Pound to decline further.
At the time of writing, GBP/USD is trading at around 1.268.