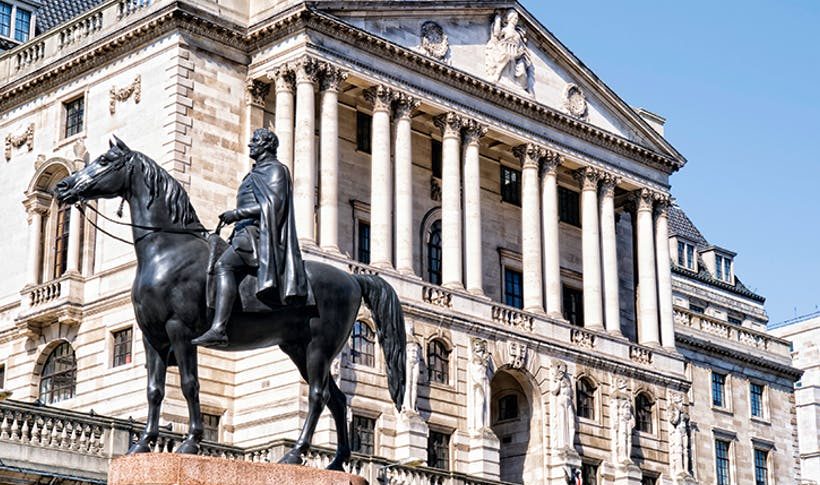 US Session Forex Brief, June 11 – GBP is the Only Mover Today on the Back of Earnings Report
The GBP has been quite weak during May as the odds of Theresa May's Brexit deal passing the British Parliament kept tumbling, which eventually led to the fourth and last rejection of the deal. Theresa May announced her resignation and now a race has begun for her successor. So, the politics have turned totally bearish for the GBP and fundamental have turned bearish as well. Yesterday we saw the GDP report post the second consecutive contraction in April of 0.4% after the first contraction in May, while manufacturing and industrial production, as well as construction output posted a major decline. As a result, market participants were expecting another soft report today for earnings.
But as we have seen time after time since the Brexit vote three years ago, the earnings don't mind much for the rest of the economy or politics. The pace of growth has accelerated for average earnings in Britain in the last few years and the growth continues to be above 3%. Average earnings were expected to fall below 3% for April, but they remained above that level, coming at 3.1% as today's report showed and the number for March was revised higher. Earnings excluding bonuses actually grew in April, so no effect here from Brexit. For this reason, the GBP was the only major currency with some decent price action today as it climbed 60 pips higher after this report was released, but it is reversing down again now since all fundamentals apart from earnings are quite dovish.
European Session
Eurozone Sentix Investor Confidence – The Eurozone Sentix investor confidence has been on a negative trend for quite some time but it turned positive in May. Although, the investor confidence was expected to decline this month, but remain positive. The confidence did decline among investors and it turned negative again, coming at -3.3 points for this month, so back to the negative trend.
UK Average Earnings Index – Average earnings were expected to cool off considerably in April to 2.9%, but they beat expectations coming at 3.1%, which is still a decline from the previous month, but it is pretty small, so this is a positive reading. Average weekly earnings (excluding bonuses) came at +3.4% versus +3.2% 3m/y expected. So, it's a positive report overall, especially when weighed against expectations.
UK Unemployment Rate – The unemployment rate remained unchanged at 3.8% as expected which is a pretty decent level, being below the natural rate at 5%. Although, the claimant count change (unemployed) came above expectations at 23.2k. But last month's number was revised lower to 19.1k from 24.7k previously estimated.
ECB's Rehn Speaking on the Monetary Policy – ECB's Olly Rehn was commenting earlier that the central bank could strengthen forward guidance, cut rates and relaunch QE programme if needed. The ECB is determined to act in case of further weakening in economic activity and he continues saying that the US-China trade war is unlikely to subside any time soon.
BOE Members Speaking – BOE MPC member, Gertjan Vlieghe, was commenting earlier this morning. He said that the most important thing for policymakers is to do the right thing when a recession happens. The usefulness of a policymaker should never be measured in their ability to forecast a recession. So, is he expecting a recession? A bit later, the BOE MPC member, Michael Saunders popped up saying that the UK could see more rate hikes if Brexit is smooth. He reiterated that the BOE may raise rates faster than the curve implies.
No Brexit Renegotiation for Germany – Germany's Roth said a while ago that the EU will not renegotiate withdrawal agreement regardless of who the next UK PM is. The EU and its member states cannot be blackmailed into another position. UK PM candidates should bear all this in mind in their leadership campaigns, which means no Brexit deal then.
US Session
US PPI – US producer price index PPI jumped by 0.6% in March but this indicator came back to its normal trend in April, growing by 0.2%. Today's report showed another decline in the pace of growth as this indicator came at 0.1% as expected. Core PPI missed expectations of 0.2% in April and only grew by 0.1%, but it ticked higher in May to 0.2% as today's report showed.
Wilbur Ross Speaking on China – US commerce secretary, Wilbur Ross was speaking to CNBC a while ago saying that a definitive China trade deal cannot be made at G20 summit. At most it paves the way for a path forward. US-China trade deal will eventually end in negotiation. Only a high level deal with China is possible at G20 summit.
Trump Taking A Jab at the FED Again – The US President, Donald Trump, was up early and tweeting today. This time he aimed at the FED for tightening the monetary policy too fast. Here's the tweet:
The trend has been bullish for more than a month
The pullback lower is complete on the H1 chart
Fundamentals are bullish
The 50 SMA is providing support
The price has been hanging around the 50 SMA
EUR/GBP has been on a bullish trend since the beginning of May. It has made retraces lower, but they have ended at moving averages and this pullback lower seems like it might end at the 50 SMA (yellow) on the H1 chart. the price has been hanging around this moving average for a few hours now, so it seems as the 50 SMA is already providing support. The fundamentals are bearish or the GBP, which means bullish for this pair. Although, I might wait a bit longer until the 50 SMA catches up in the H4 time-frame.
In Conclusion
The GBP has been the biggest mover today, moving up and down in a 50-60 pip range. Although in the last hour or so the other pairs are starting to show some signs of life and they are moving against the USD, so this seems like a USD move. The Buck has been bearish last week but yesterday it recuperated some of the losses, so let's see if the USD will keep yesterday's gains or whether it will turn bearish again.