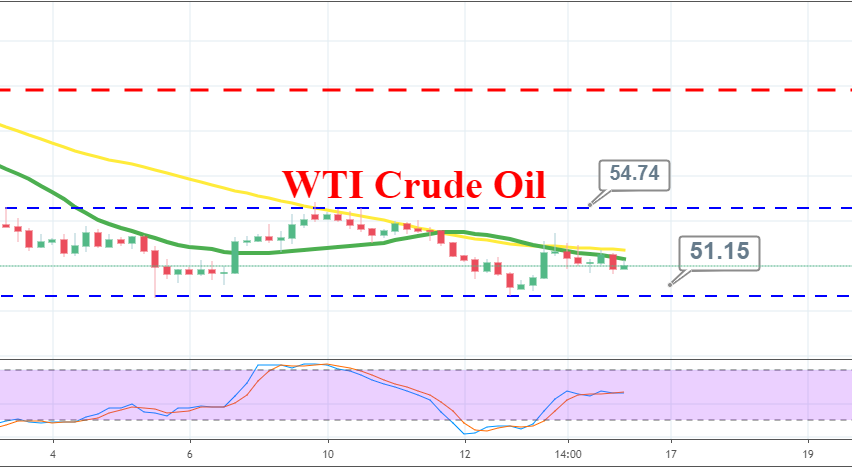 I Don't Think OPEC or Anyone Else Can Help Oil As the Global Economy Keeps Weakening
Crude Oil turned bearish about two months ago at $66.50s and since then the pressure has been totally on the downside. US WTI crude found some support at the $63, level at first and then it formed a decent support area above the $60 level, but that support area was eventually broken and it turned into resistance immediately after that.
The weakening global economy has weakened the demand for energy prices, with crude Oil  and natural gas on the decline. OPEC+ has production quotas in place and from what we have been hearing, they will likely extend the production cuts, but that doesn't seem to be helping Oil prices.
Yesterday we also heard about an attack on two Iranian Oil tankers in the Gulf, which helped Oil climb nearly $3 higher, but that didn't last long either. I highlighted the 50 SMA (yellow) yesterday which provided resistance for Oil last week  and the 20 SMA (green) which added more strength to the 50 SMA. The price found resistance at those two moving averages yesterday and reversed down after briefly piercing them.
So, if crude Oil can't climb on OPEC+ extending production cuts quotas and the attack on Oil transport, then nothing else can help it. If the global economy continues to weaken, then Oil prices are doomed. WTI has formed a support area above $50, but that won't last long as the highs keep getting lower.