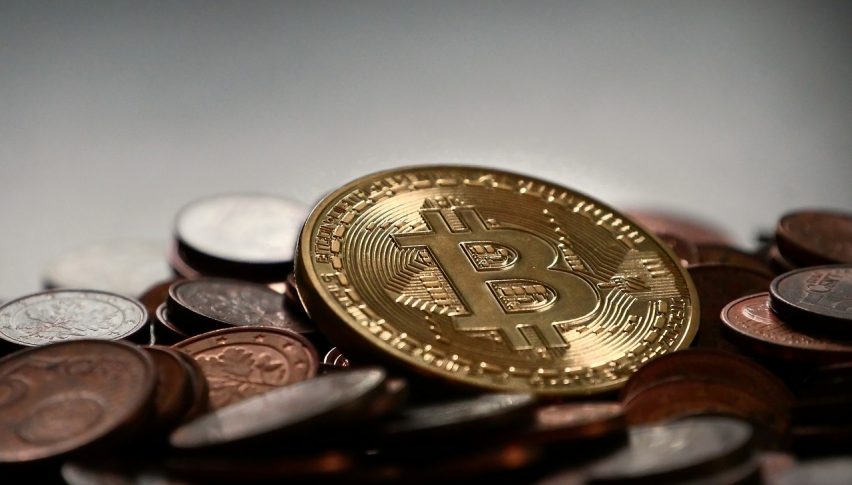 $10,000 in Sight for Bitcoin
The bull run for Bitcoin looks to only be gaining steam at the moment as the fledgeling cryptocurrency closes in on the key $10,000 mark.
BTC continues to show bullish price action and has been reclaiming key levels all the way up. Firstly it was the breakout from the $5,000 region. Price pressed higher into $9,000, where it retraced back down to $7,500. However, the bidders really came for it and it held $8,000. From that point onwards, it has been edging higher and now looks to have $10,000 in its sights.
The first sign of pressure is at $9,500, but I suspect the bulls to run price through any time soon.
There are a few reasons for the move:
Institutional Flow
This time around it appears that it is not all retail investors making up the numbers. Institutions have been setting up their own crypto-desks in recent times and that has seen some broad acknowledgement for the sector. We have also seen platforms like eTrade come online with access to cryptos.
Halving Events
I pointed out yesterday, that LTC had been on a huge bull run and it is facing a halving event in the coming months. Bitcoin won't have one until next year, however, the speculation is that price is headed higher in anticipation of reduced supply.
Facebook
Facebook is set to release its own coin today, with a launch to follow in 2020. The news just provides more acceptance of the sector as a whole and could be a huge boost going forward.
So, for the time being, I feel that we can be bullish on Bitcoin. However, when price hits that psychological $10,000 level, I would certainly want to reassess. As we've seen in the past, those round numbers have a fair bit of meaning and can slow down price.