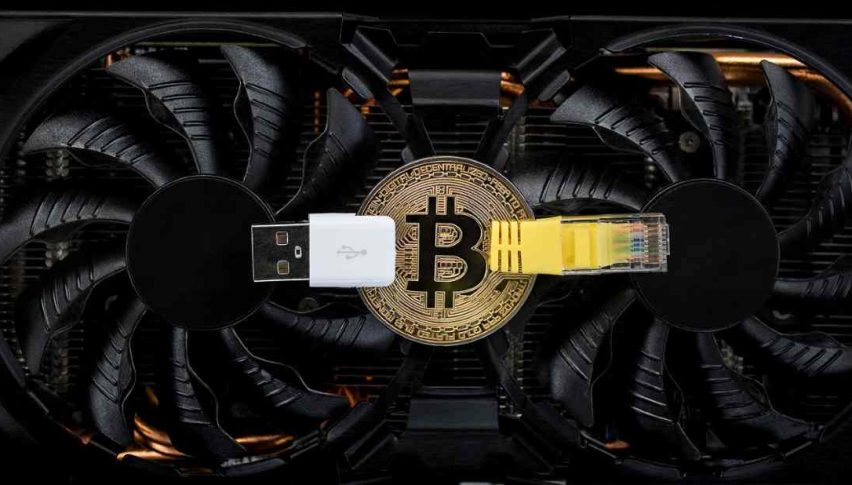 $10,000 In View For Bitcoin
This week has brought another opening GAP up for June Bitcoin futures, the third since May 10th. While not overly rare, Monday morning GAPs up are bullish signals and often coincide with a prevailing trend. For Bitcoin futures, they are a sign of intense weekend bidding on the cash markets.
A majority of the bullish pressure currently on BTC is being credited to plans for Facebook's new "crypto economy." Pairing the biggest name in social media with cryptos, the news suggests mainstream adoption. In the aftermath of last winter's buzz around an official BTC ETF, Facebook's announcements are among the first real crypto "game changers" of 2019.
June Bitcoin Futures Drive Toward $10,000
Since the June 4th sell-off in Bitcoin, the picture has been looking pretty rosy. Values are above $9000 and $10,000 appears destined for a test in the near future.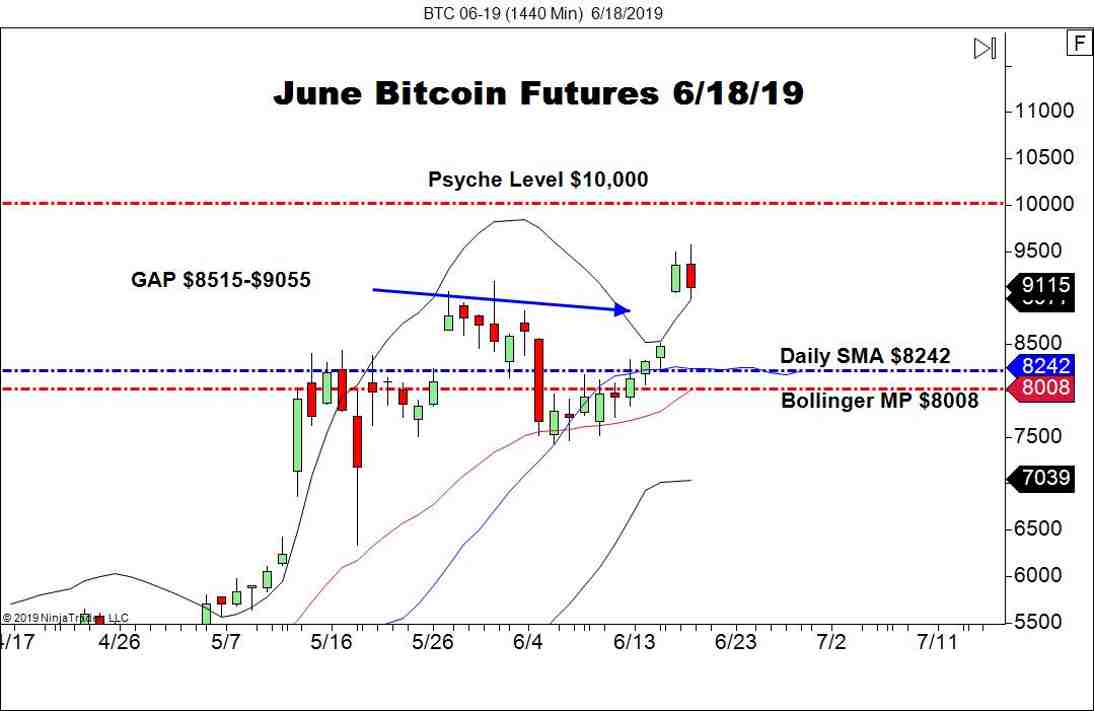 Here are the levels to watch in June Bitcoin futures for the rest of the week:
Resistance(1): Psyche Level, $10,000

Support(1): GAP Area, $8515-$9055
Overview: At this juncture, a bullish bias is warranted for BTC. However, do not be surprised if the GAP area of $8515-$9055 is filled in during the coming sessions. This is typical of GAPs and is likely to occur before the daily uptrend continues.
Over the past several weeks, I have recommended being long Bitcoin until we see a retracement beneath $7500 or a test of $10,000. For now, this opinion remains valid as it appears $10,000 is the next big-round-number up for scrutiny in BTC.