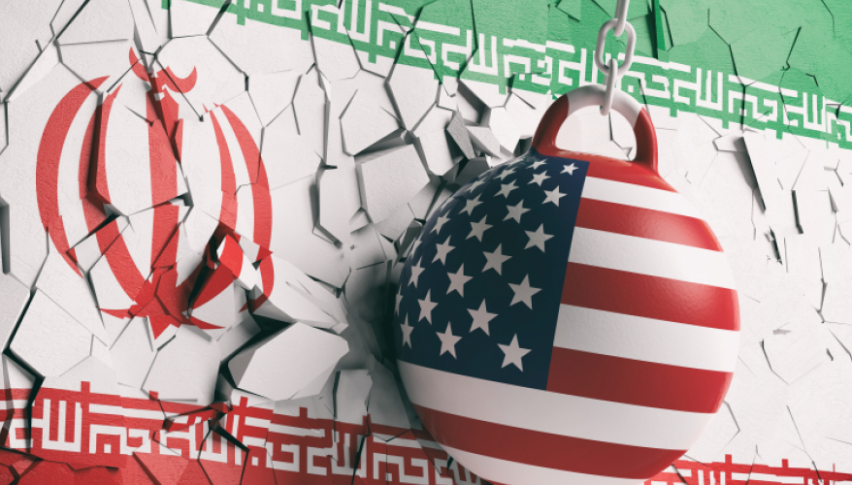 US Session Forex Brief, June 21 – Gold Breaks $1,400 as Safe Havens Soar on Increased Global Uncertainties
Safe havens were in great demand during the last quarter of 2018 as the global economy had been weakening all year and the slowdown picked up pace during the last several months. But, in the first quarter of this year the global economy started showing some signs of recovery, which led us to think that perhaps the slowdown was transitional and the global economy would resume the expanding trend of the last several years. US and China were heading towards a trade agreement, so the sentiment in financial markets improved. But in the last couple of months everything has turned upside down again and safe havens are making the best of the situation.
The trade war escalated once again and the global economy has dived further now, with important sectors such as manufacturing and industrial production in stagnation or in contraction in many countries. Besides that, geopolitical uncertainties are increasing – with Brexit in a mess, the populists taking a big chunk of the European Parliament in last month's elections, and confrontations on the rise between the US and Iran.
We heard rumours this morning that the US president Trump was about to declare intervention after the shooting down of a US drone in Iran, if I'm correct, but he pulled out at the last minute. So, tensions keep increasing which in turn increase the uncertainty in financial markets and safe havens are on another bullish run. Crude Oil is also benefiting from the tensions in the Middle east, while US gasoline price are nearly 3% higher today after a fire in a Philadelphia refinery.
European Session
Eurozone Services PMI – The French and German services reports were released early this morning and they gave an indication of the Eurozone services. French services PMI increased to 53.1 points from 51.5 points in May and against 51.6 points expected. German services also jumped higher to 55.6 points from 55.0 in May, which was revised higher to 55.4 points today. The Eurozone services PMI also increased to 53.4 points from 52.5 points in May which was also revised higher to 52.9 points.
Eurozone Manufacturing PMI – Manufacturing also posted some form of increase in the Eurozone, with French manufacturing increasing to 52.0 points from 50.6 points in May and against 51.0 points expected. German manufacturing improved slightly too from 44.3 points in May to 45.4 points this month, beating expectations. Eurozone Manufacturing ticked up to 47.8 points, but it missed expectations of 48 points and still remains in contraction.
FED's Bullard Pessimistic on Inflation – St Louis Fed president, James Bullard, issued a statement on his dissent towards the FOMC rate decision. The comments suggested that Bullard feels factors behind weak inflation unlikely to be transitory and the rate cut was the most appropriate option. He wanted to cut rates as "insurance" against further expected declines in inflation which would also go against the largely expected slowdown in economic growth. Market-based inflation expectations have weakened considerably below the Fed's 2% inflation target.
FED'S Clarida Also Feels Pessimistic on Inflation Globally – The FED's vice chairman, Richard Clarida, was speaking to Bloomberg TV saying that we live in a world of lower inflation. The US is close to 2% inflation target, the outlook is for sustained economic expansion, but there has been elevated uncertainty in the last six to eight weeks. Uncertainty on trade is weighing on sentiment and the FED will act appropriately to sustain expansion. Europe and Japan are well away from where they want to be. Fed is closer to its goals than other major economies. FOMC is monitoring closely cross currents facing the economy. There is a broad agreement that case for looser Fed policy has increased. The Fed has the tools necessary to sustain expansion and the flexibility to act if needed given interest rates are a distance away from zero.
ECB's Draghi is letting EU Leaders Know Abut Future Moves – Bloomberg and Reuters both reported earlier that Draghi is said to have told EU leaders that additional stimulus may be needed. Signs of weakness are increasing. Economic rebound is weaker than expected. Fiscal expansion may be needed if inflation path is not sustained, additional stimulus will be required.
US Session
Canadian Retail Sales – The retail sales from Canada came out a while ago and the actual numbers missed the expectations. Headline retail sales increased by only 0.1% in May against a 0.3% increase expected. But April sales were revised higher to 1.3% from 1.1% previously. Core sales also missed expectations of 0.6% for May and only posted a 0.1% increase, but the number for April was revised higher as well from 1.6% to 1.7%. Retail sales excluding autos and gas came at -0.1% for May. Soft numbers for May, but at least is yet another increase, which makes this the third one in the last three months, meaning that the declining trend of the end of 2018 and the beginning of this year is over.
US Gasoline Prices Up After Fire – US gasoline prices jump 3.5% after massive fire at Philadelphia refinery. A fire at a Philadelphia refinery led to a massive explosion that sent shock waves throughout the city at 4:20 am on Friday. The explosion points to major shutdown at 335K bpd facility.
Trump Tweeting on Iran – US President Donald Trump released a tweet a while ago saying that he stopped the attack on Iran because it would not have been proportional. More sanctions on Iran added late yesterday. Trump also said he is in no hurry on Iran and that Iran can never have nuclear weapons.
US Flash Manufacturing and Services PMI – The manufacturing and services report from the US were just released, showing yet another slowdown. Manufacturing lost two points last month, declining to 50.5 points and were expected to remain unchanged this month, but they slowed down further, falling to 50.1 points which is just above stagnation. Services also declined considerably last month and this month falling to 50.9 points, while today they were expected to tick higher to 51 points, but missed expectations coming at 50.7 points instead.
The pressure is on the downside
Fundamentals are bearish
The pullback higher is complete
The buyers are having difficulties pushing above 107.50s
USD/JPY has been bearish for a couple of months now since it reversed down as the trade war escalated several weeks ago. The sentiment remains pretty negative across the markets which increases bids for safe havens such as the JPY. Overnight, this pair slipped lower but it retraced back up during the European session. But that retrace is complete now as stochastic indicator suggests. We already went short on this pair since it is having difficulties pushing above the 107.50-60 area.
In Conclusion
The sentiment remains pretty negative still in financial markets as the risk currencies such as commodity dollars turn bearish today, while safe havens keep climbing higher. The climb in safe havens has stalled in the last few hours, but I'm pretty sure they will resume the uptrend soon as the global uncertainties keep increasing.