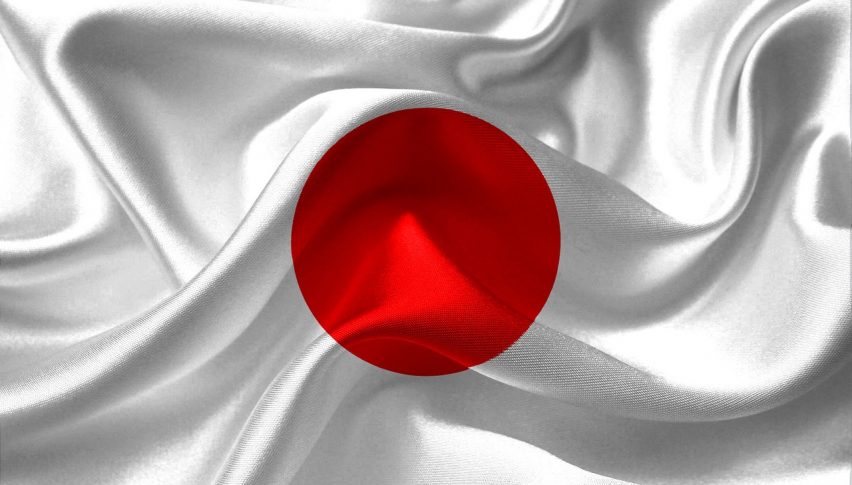 Trump, BoJ Minutes Headline U.S. Overnight
The coming U.S. overnight session is going to be an active one, especially for the USD/JPY. Given the recent flow of capital to safe-havens, forex players are likely expecting big things out of the yen in the coming weeks.
Earlier today, President Trump took to Twitter to voice his disapproval of the Federal Reserve's policy. His statements weren't all too flattering, but not really much of a surprise. Here are the broad strokes on what Trump had to say:
"Despite a Federal Reserve that doesn't know what it is doing, we are on course to have one of the best months of June in US history." 

"Think of what it could have been if the FED had gotten it right; thousands of points higher on the DOW, and GDP in the 4's and 5's. Now they stick, like a stubborn child, when we need rate cuts and easing."
So, there you have it. Trump is calling for rate cuts and quantitative easing to gain an edge in global trade. At the end of the day, he isn't wrong, but don't expect the FED to jump on board with ½ point rates cuts just yet.
The BoJ Minutes Are Due Up During The U.S. Overnight
The USD/JPY is trading flat in the area of 107.35. Participation has been modest as traders are focussing on the Swissie and GOLD ahead of this evening's BoJ Minutes release.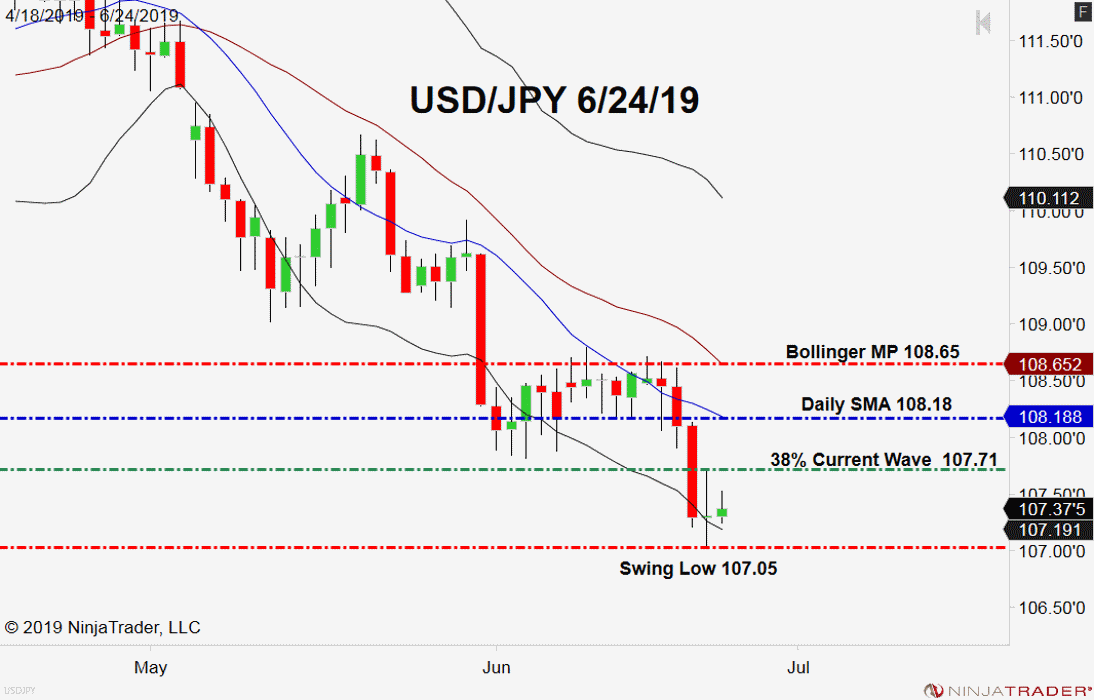 Here are a few levels to watch going into the BoJ:
Resistance(1): 38% Current Wave, 107.71

Support(1): Swing Low, 107.05
Bottom Line: In the event we see the USD/JPY rally from the 107.30 area, I will have sell orders in queue from 107.69. With an initial stop at 108.04, this trend-following trade produces 35 pips on a rejection of the 38% daily Fibonacci retracement.
For this evening's release, it will be a surprise to hear anything remotely hawkish out of the Bank of Japan. With the global economy projected to slow, trade wars raging, and the U.S. FED in line to cut rates, the coming BoJ Minutes are very likely to come in exceedingly dovish.