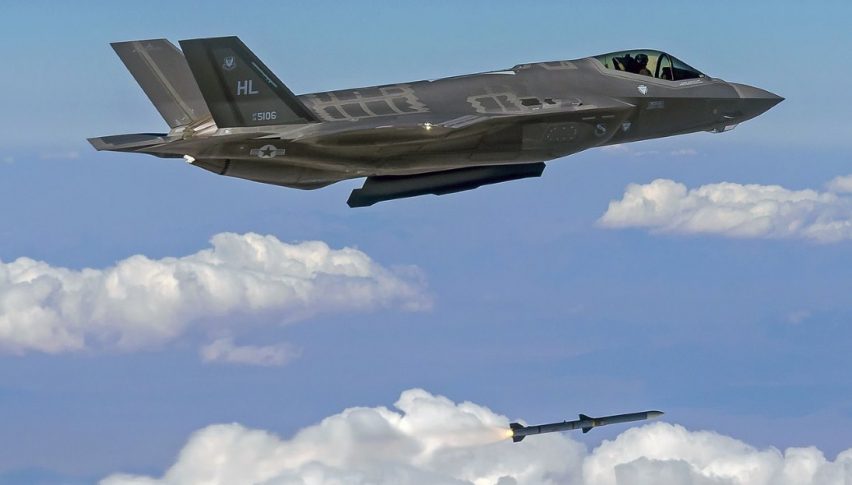 August WTI Crude Drives Toward $60.00
August WTI crude oil futures are trading at a make-or-break technical area on the daily timeframe. The 78% Fibonacci retracement ($57.82) is hanging by a thread as topside resistance ― if it gives way, WTI hitting $60.00 will become a foregone conclusion.
This week has the potential for a major bullish move in global oil. Escalating U.S./Iran tensions, the coming inventory cycle, and a resurgence of seasonal buying stand ready to spike oil prices. If we see any military escalation in Iran and lagging supply, buyers are likely to jump into WTI with reckless abandon.
August WTI Crude Trading At A Key Technical Level
In a Live Market Update from last Friday, we broke down the importance of the daily 78% Current Wave Retracement at $57.82. For the past three sessions, this area has been the premier battleground for energy traders.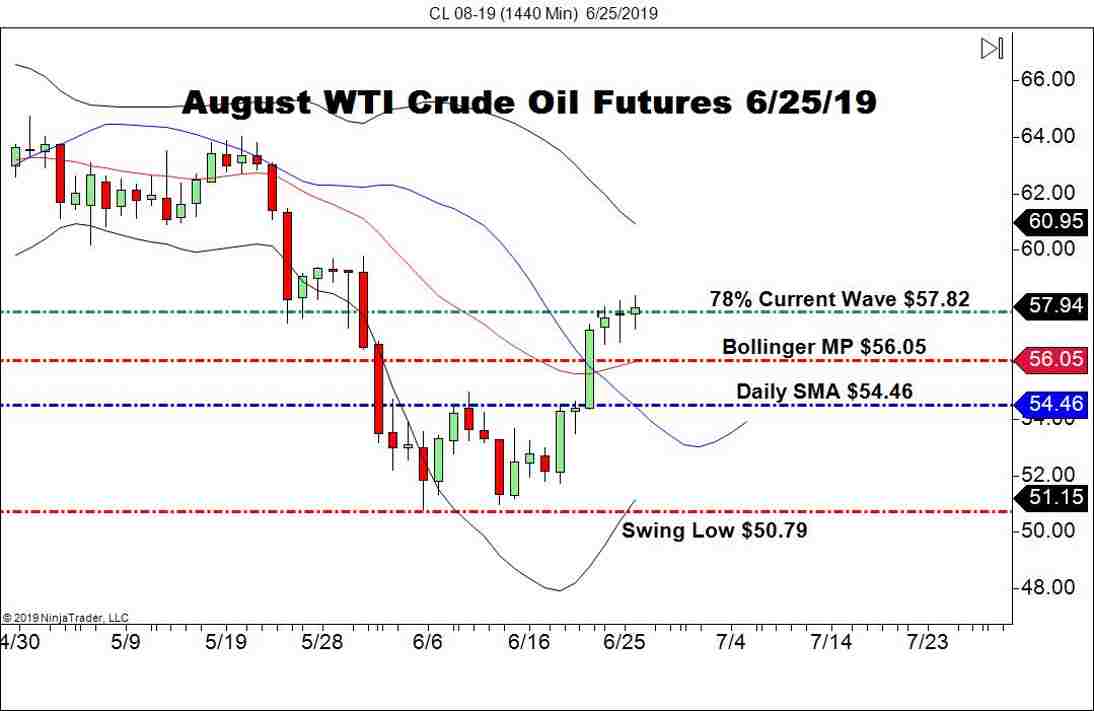 Bottom Line: While the upward momentum has slowed quite a bit since last Thursday, WTI appears on the verge of returning to $60.00. For the time being, I am holding a strong bullish bias until price falls beneath the previous day's low. At the current time, this value is Monday's bottom at $56.75.
Later this afternoon, the weekly crude oil inventories cycle is set to kick off with release of the API stocks figures. Tomorrow's EIA report will wrap up the supply reports. The markets are expecting inventories to fall again this week, with EIA estimates coming in at -2.891 million barrels. If supplies do decrease as expected, be ready for a swift test of the $60.00 handle in August WTI.