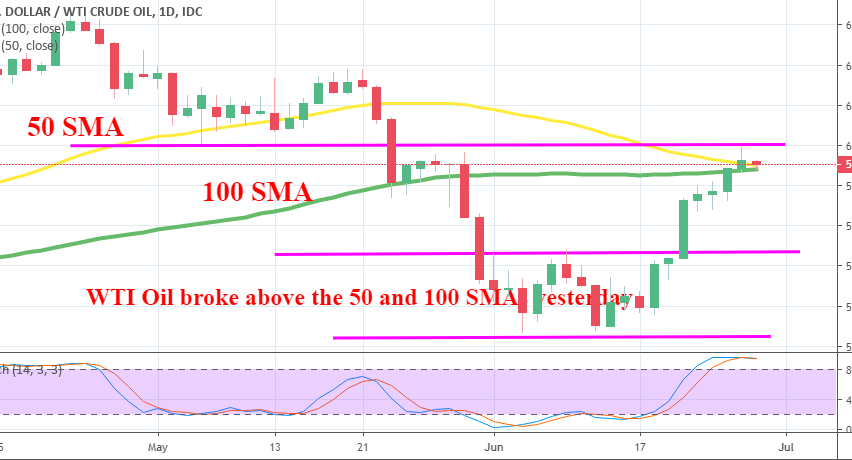 WTI Crude Oil Breaks the 50 and 100 SMAs but Pulls Back at $60
Crude Oil turned bearish in the middle of April after as the global economy started slowing once again after the slight pickup in Q1. US WTI crude found support at the at the 50 SMA (yellow) first on the way down and the $60 level. After those two obstacles were taken out, the 100 SMA (green) turned into support.
That moving average was broken as well and then it was the ultimate level at $50 which turned out to be the lifesaver for the buyers. Oil tried that support twice and bounced after the incident in the Persian Gulf with the Oil tanker which exploded. The next strong move came on Thursday after the FED turned dovish.
Yesterday the price broke the 100 SMA but the $60 level held the first attempt. Now the climb in Oil will become more difficult, I reckon. Yes, the geopolitical tensions will not go away anytime soon and OPEC+ will definitely extend the production cuts.
But the global economy will also continue to weaken, the trade war with China is also in in full swing, and the the sentiment will remain negative in financial markets. So, the climb will be harder and we might even see a reversal from here. But, let's take it one day at a time and see how the price action will be today.