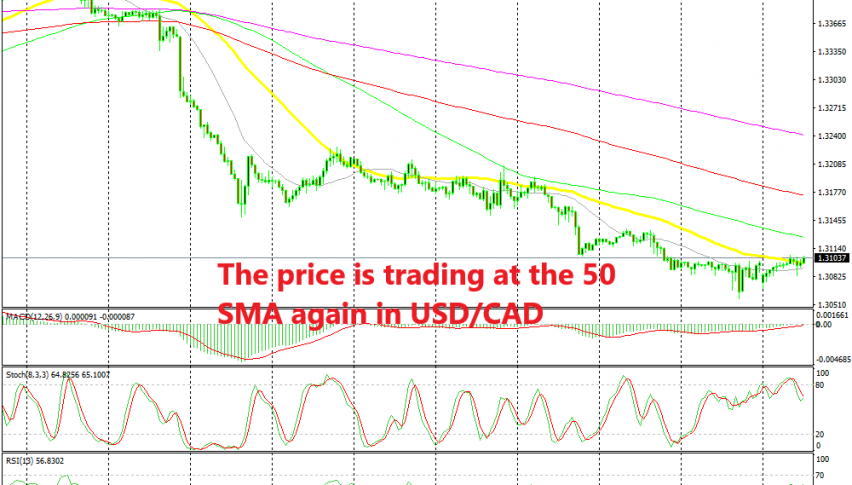 USD/CAD turned bearish about two weeks ago when Crude Oil bounced off the $50 support area. Oil has been pretty bullish since then and it has climbed around $10 higher during this time, but it failed to take out the $60 level last week. Although, that big round level was broken today and now WTI crude is trading above the $60 level.
So, the Canadian Dollar has been pretty bullish in the last two weeks, which means that USD/CAD has been bearish. This pair has lost more than 350 pips from top to bottom, but it has been retracing higher in the last couple of trading sessions. This latest pullback higher has taken us to the 50 SMA (yellow) today.
This moving averages, together with the 100 SMA (green) and the 20 SMA (yellow) has been providing resistance on the way down, so it is very probable that it does the same today as well. The price has pierced this moving average, but that has been the case in the previous occasions, before turning back down again.
OPEC+ will surely extend production cuts, which means that Crude Oil will continue to remain bullish and this pair will continue to remain bearish. At the moment there's some increased demand for the USD, but the CAD has been resisting well, unlike the AUD or the NZD, so once this wave of USD buying is over, the sellers will return in USD/CAD and the downtrend will resume. So, we're holding on to this trade.