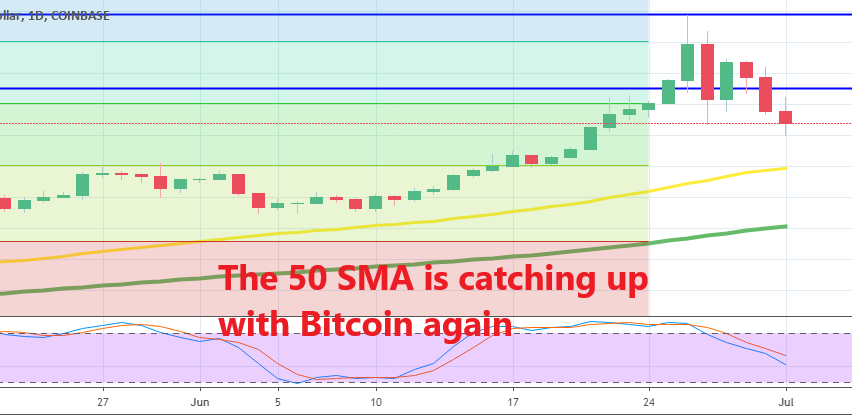 Will the $10,000 Turn into the New Support for Bitcoin
Bitcoin has had quite a stellar quarter in Q2. Last year was pretty horrible, as Bitcoin and the rest of the cryptocurrency market lost around 85% of its value, which followed yet another stellar year in 2017. This shows that the crypto market is extremely volatile and that it also is really trendy.
We had a great bullish run in 2018 which took Bitcoin pretty close to the big round level at $20,000, followed by a really bearish year in 2018 which took the price back down to $3,000. This year, Bitcoin increased in value nearly five times as it reached pretty close to the $15,000 level somewhere towards the middle of last week.
Although, in the last several days, the price has been retracing lower, which is not surprising after such a climb in recent weeks. Today Bitcoin fell to the $10,000 level which is another big round number, but the price bounced off of it in the last couple of hours. The question now is, will this level turn into support for Bitocin?
It held in the first test,didn't it? The 50 SMA (yellow) is also approaching pretty fast on the daily chart and now stands at $9,000. If the price holds on above the $10,000 level until the 50 SMA catches up, then this level together with the 50 SMA will likely turn into support and reverse the price higher. The 50 SMA has already worked as support before for Bitcoin and the stochastic is now getting oversold on this chart, so the chart is setting up for a bullish reversal soon. We'll keep following Bitcoin to see if we can get a trade on the long side here in the coming days.