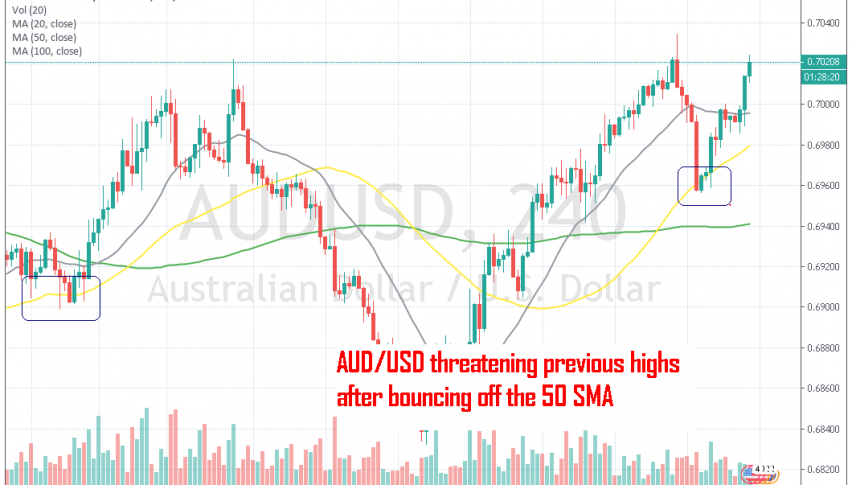 AUD/USD Breaks Above 0.70 Level as the RBA Hints at Pausing Rate Cuts for Now
The Aussie has been bearish for a long time as the trade tensions between the US and China have hurt Australian exports to China and, as a result, the economy. Although, we saw a bullish reversal in the second half of last month, which came from the USD side. The weak economic data from the US has piled on during the last few months, which increased fears that the US economy is joining the rest of the globe in this economic slowdown. Hence the decline in the USD index and the uptrend in AUD/USD during the last two weeks of June.
The Reserve Bank of Australia (RBA) has turned pretty bearish in recent months, I would say it is the most bearish among the major central banks right now. They cut interest rates for the second time yesterday after cutting them last month, taking them to 1.00% from 1.50% previously.
The Aussie should have declined, but traders were expecting that rate cut. Instead, they concentrated on the statement which said that they will hold on with rate cuts for the moment. That was enough to give the AUD a boost and it is now heading for the highs after breaking above 0.70 level.
The retrace down which took place at the end of last week ended at the 50 SMA (yellow) on the H4 chart, so now the picture looks quite bullish for this pair. Although, I think that this bullish move won't last long because the Australian economy is still weakening, but I suppose the bearish reversal will come after the FED cuts interest rates this month.