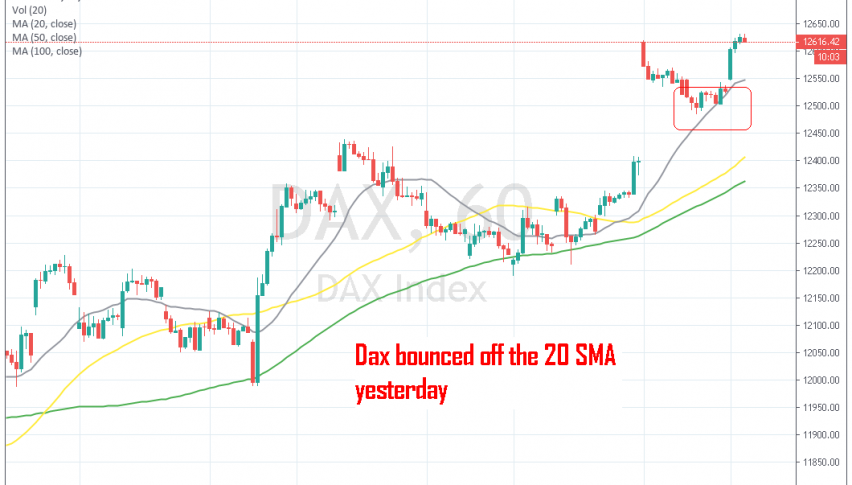 DAX Bounces off the 20 SMA as Stocks Resume the Bullish Trend
Stock markets have been on a bullish trend since the beginning of this year, after the decline of Q4 2018 came to an end. During this time, the main German index Dax30 has made a few pullbacks but moving averages have supported DAX on the daily time frame and have ended the pullbacks, thus keeping the uptrend in place and pushing it higher.
The 50 SMA and the 20 SMA have been doing that job on the daily chart, since the trend was quite strong during Q1 this year. But during May we saw a major pullback as the trade war and other geopolitical tensions escalated once again, hurting the risk sentiment among investors and sending stock markets lower. But, the 100 SMA held as support on that time frame.
The uptrend resumed again during June and the G20 summit gave stock markets another reason to rally after the positive comments. On Monday morning, stock markets opened with a big bullish gap, worth 200 pips for Dax.
Yesterday stock markets pulled back down, but the decline stopped right at the 20 SMA (grey) for Dax on the H1 chart. This means that the uptrend now is quite strong since the smaller period MAs are providing support. Now Dax has broken the previous highs, although we will wait for another retrace lower, probably to the 20 SMA again where we will decide whether to go long on this index.