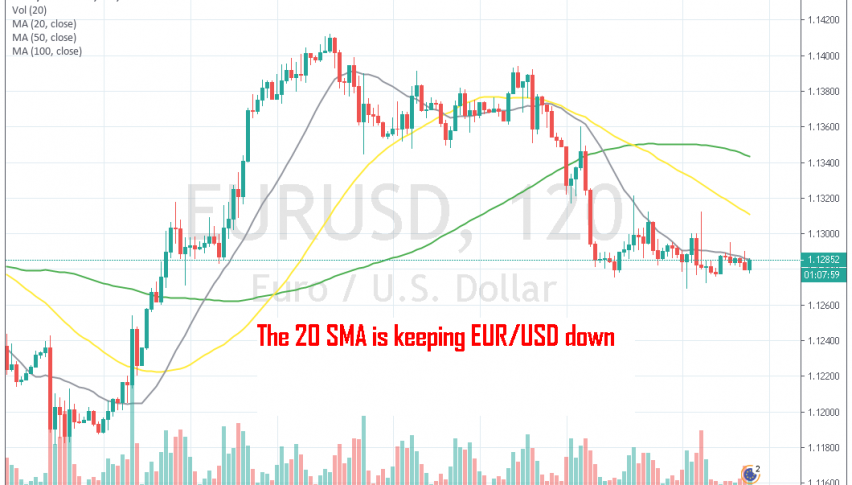 The Trend has Shifted in EUR/USD as the 20 SMA Keeps the Price Down
EUR/USD has been quite bullish in the last few weeks because the USD turned weaker as the FED turned from cautious in the previous meetings to pretty dovish in the last meeting. They are now widely expected to cut interest rates in the next meeting this month, hence the bearish turn in the USD.
At the middle of last month, this pair climbed from below 1.12 to above 1.14. But the climb stopped as the G20 summit approached and most forex majors were trading sideways, waiting to see what would come out of that summit. The summit went better than expected, which improved the sentiment in financial markets and for the USD as well, so on Monday, we saw a climb in the USD and a bearish reversal in EUR/USD.
The bearish momentum hasn't carried on as the week progressed and this pair has traded below 1.13 with the occasional spike above. In the last few days, the 20 SMA has also caught up with the price and it is keeping EUR/USD subdued. The failure to stay above the 20 SMA shows that the pressure is on the downside, so we will look to sell this pair. Perhaps when the 50 SMA (yellow) catches up the downtrend will resume. Let us follow the price action and perhaps open a trade here.