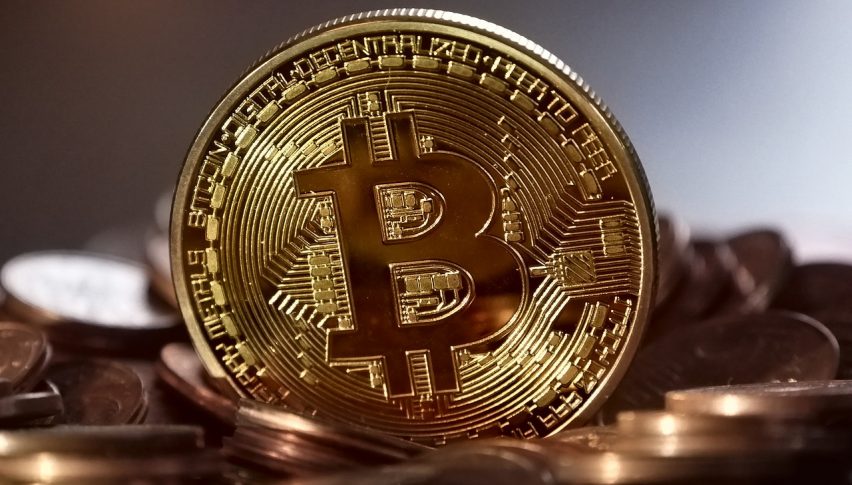 Bitcoin: $12,000 Sharply Rejected
Bitcoin has once again been active again in Asian trade, but this time it's fallen sharply.
Yesterday, we were really testing the $12,000 level and I was saying just how important it was in terms of it being the bottom of the previous swing high. BTC has been on a heater of recent times, but for now, it looks like things might be holding firm and this might just be the start of a period of consolidation.
There is also the fact that our US friends have been away so there would be a huge reduction in both volume and liquidity. When that happens, getting price to run through a level and hold is far more unlikely.
The US traders will certainly be back tomorrow as we have a pretty big data point coming out in the form of US employment. A poor result could, in fact, help boost Bitcoin as there are a number of growth fears on a global level. While I would certainly stop short of trying to suggest that BTC has any gold-like properties, there is a bit of a case to be made.
Technical Outlook
Little has changed on the technical front since yesterday, but we do get a bit of a clearer picture of just how strong that $12,000 level is.
As I've said before, on a purely technical basis when price keeps making lower highs it is bearish. So in the short-term, it's fair to say that it is the case. So for the bulls to carry on, we will need to see that level break.
The top of that range is $12,500 and so far we haven't even got above $12,000. So in the short-term, there is work to do here.
To the downside, the round number levels are again big. We are now testing $11,000, but clearly, $10,000 is the big one.
Bottom line: Price will need to crack the $10,000 level, for now, to be bearish. If it gets above $12,500, the bulls are back.