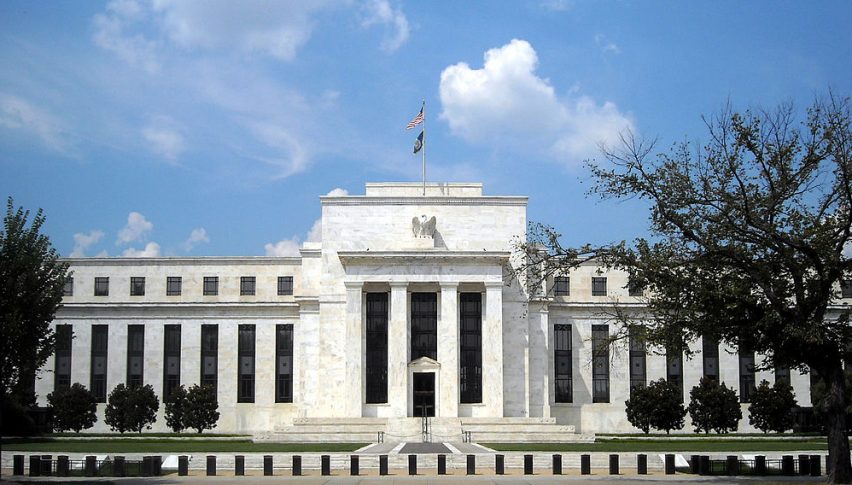 Is A July FED Rate-Cut Off The Table?
Over the past several months, one of the big stories in finance has been dovish FED policy. Amid concerns over international trade and lagging growth, FED members have repeatedly stressed the air of "uncertainty" surrounding the future of the U.S. economy. June brought a fever pitch to "rate-cut hysteria," prompting many traders to bet on a 1/2 point cut at the July meeting. Now, following a strong June Non-Farm Payrolls report, the markets are reconsidering this stance.
The big winner from today's NFP report has been the USD Index. Rates of September USD Index futures are nearing 97.000 after a breakout rally. The action is being credited to new skepticism over any sort of July FED rate cut coming to pass. Subsequently, bidders have piled into the USD with reckless abandon.
Is The FED Going To Cut Rates On July 31?
So, is the FED going to cut interest rates on July 31? That is the trillion dollar question and one on the minds of traders around the world. The CME FEDWatch Index is assigning a 97.7% chance of a ¼ point rate cut, up from 70% on July 3. For now, the ½ point cut is off the table; however, a ¼ point reduction looks to be a certainty.
September USD Index futures are enjoying the news, putting together a robust intraday uptrend.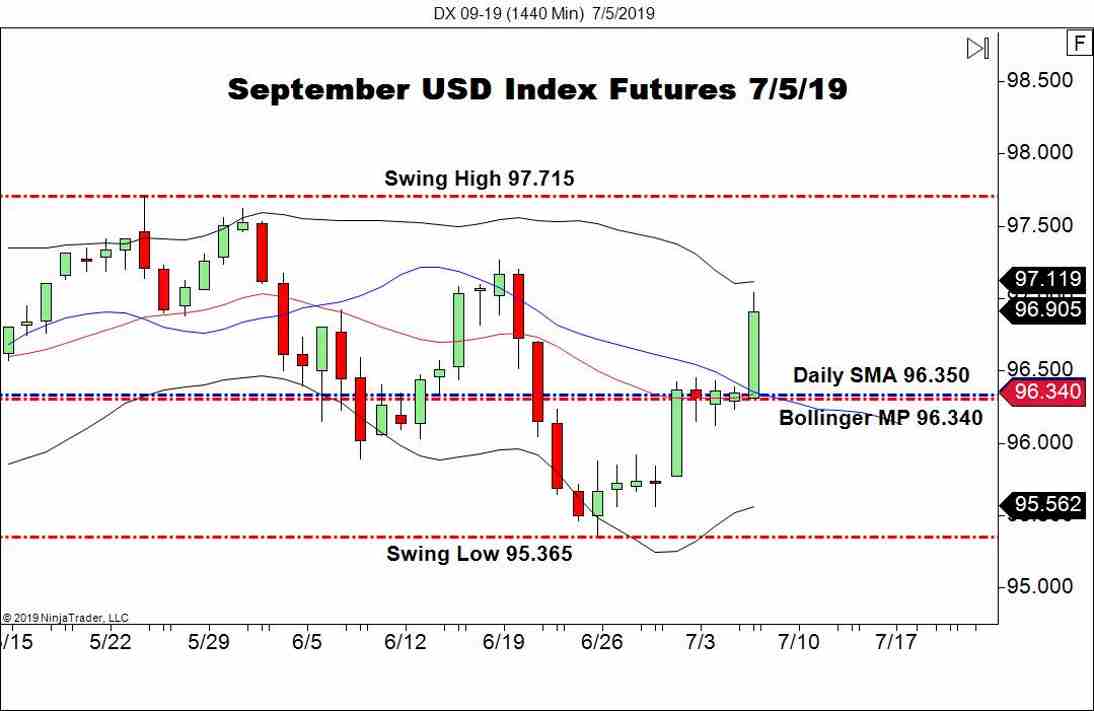 Overview: After forming a tight three-day pennant, the September USD Index has run to bull. Today's breakout is reminiscent of Monday's, following a multi-session consolidation period. Be on the lookout for a similar pattern to set up in the coming days near 97.000.
We will learn more about how the FED views the current economic situation in the forthcoming FED Policy Report. It is due out anytime and may shed some light on what types of policies may be in store for the remainder of 2019.