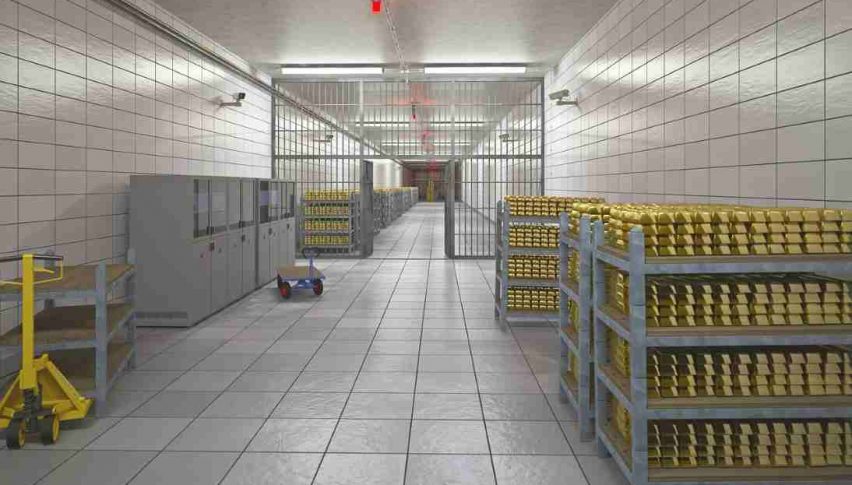 Gold Tests 38% Fibonacci Support Level
The sunny days of June appear to be over for GOLD, with price falling modestly to open the trading week. A negative close today for August gold futures would mean a four-day losing streak ― the first since early May. However, bidders have been consistently entering the market at the daily 38% Fibonacci support level (1397.3) for the past three weeks. If nothing else, we will at least have a better idea of where gold is heading by today's close.
On a side note, the U.S. Commodity Futures Trading Commission (CFTC) will be releasing their gold net position report later today. The report was delayed from last Friday due to the observance of Independence Day. While unlikely, it is possible for August gold futures to exhibit a spike in volatility immediately following the release at 3:30 PM EST.
Fibonacci Support In Play For August Gold
Last Monday, the daily 38% Current Wave Fibonacci Retracement (1397.3) for August gold was wiped out due to G-20 Summit optimism. Nonetheless, prices quickly rebounded and drove toward 1450.0.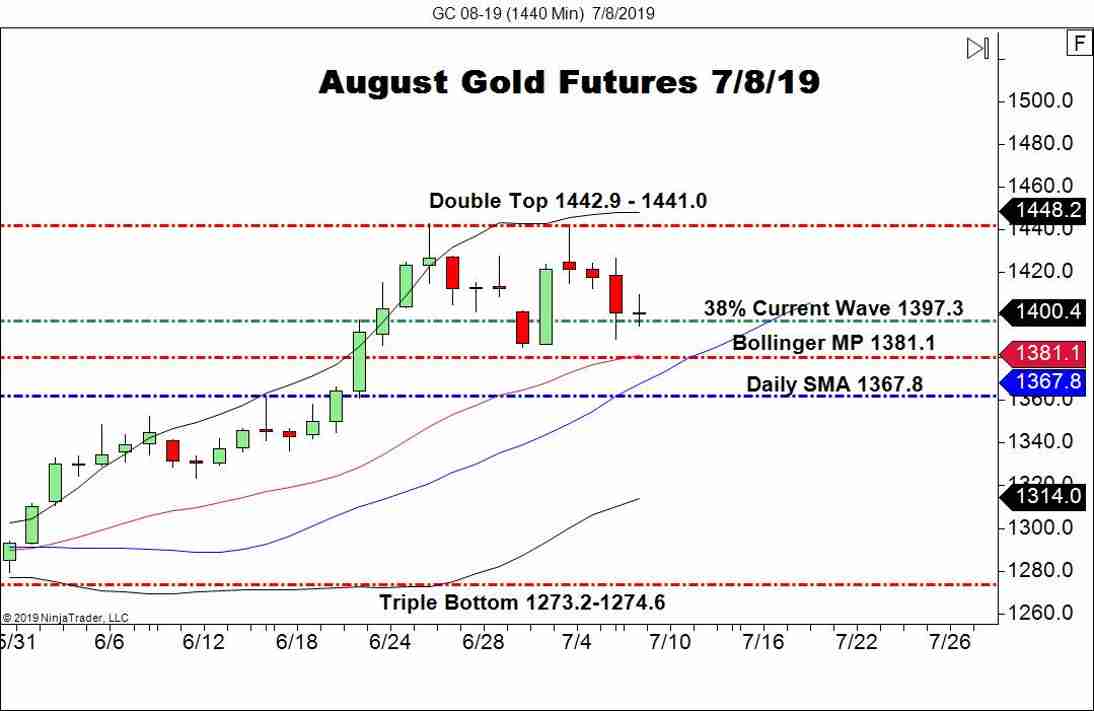 A few levels to watch in this market as the week unfolds:
Resistance(1): Double Top, 1442.9-1441.0

Support(1): 38% Current Wave, 1397.3

Support(2): Bollinger MP, 1381.1
Overview: Although being firmly challenged, the June uptrend in gold remains valid. Prices are above the 38% Fibonacci retracement, which is a key bullish signal. Until we see this market become established in the $1375.0 to $1350.0 area for an extended period, it is best to respect the quarterly strength in bullion.