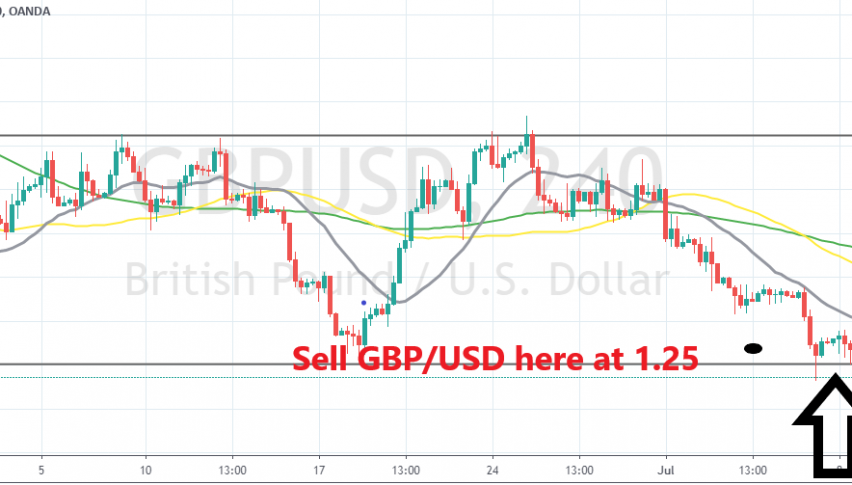 Getting Ready to Sell GBP/USD at 1.25
GBP/USD has been on a bearish trend for a long time but we saw a pullback higher in June as the USD went through a rough period, following a number of weak economic reports in the last few months. Although, you could feel that the pressure was still on the downside because the pullback was sort of weak and the buyers couldn't take out the previous highs at 1.2750-60, which turned into a solid resistance area.
The downtrend resumed in the last few weeks of June as the situation surrounding the USD improved before the G20 summit and the decline picked up pace this month, breaking below 1.25, which was a big round support area. That's another sign that the sellers were/are in control. I highlighted in one of our previous GBP related posts last week that if the 1.25 level gets broken, i would probably look to sell this pair on a retrace higher to that previous support.
The retrace is underway now and the previous support at 1.25 is likely to turn into resistance now, as these levels usually do. The UK GDP and manufacturing reports released a while ago were positive, which are helping the GBP recuperate some of the losses which occurred in the last several weeks and the price is now heading towards 1.25.
Looking a the H4 chart, we see that the 20 SMA comes right there. This moving average provided resistance before for this pair as shown above and it will likely ad more strength to the big level at 1.25. So, getting ready to short this pair, although, the 50 SMA on the H1 chart is making it difficult for the buyers to push to 1.25, but GBP/USD is crawling higher right now, so let's wait a bit longer.