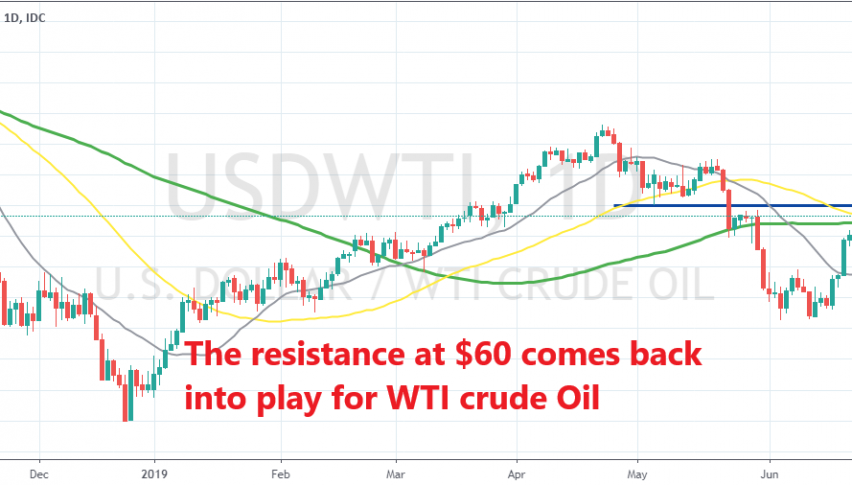 WTI Crude Oil Finding Resistance at the 100 SMA Ahead of the $60 Level
Crude Oil has been on a bullish trend since the beginning of this year, but it turned bearish in May as the sentiment was hurt by the increasing trade war and the weakening global economy. Although, geopolitical tensions between US and Iran, as well as an extension to the production cuts from OPEC+ have increased the demand for crude Oil and Oil turned bullish again in May.
US WTI crude found support above the $50 level last month twice, forming a double bottom and then it jumped off that area. During June, US WTI crude climbed nearly $10 but it ran into another big round level at $60 where it found solid resistance, whihc provided support on the way down for some time. The buyers tried to push above that level for several days, but eventually gave up and the price retraced down in the first few days of July.
But now it is climbing higher again, although buyers are having trouble again, now at the 100 SMA (green) on the daily chart. They might take this moving average out, but the $60 level will haunt them again. We will follow the price action when WTI crude gets up there at $60 and if buyers show signs of weakness again, we will likely open a sell signal from there. So, for now we are just staying on the sidelines.