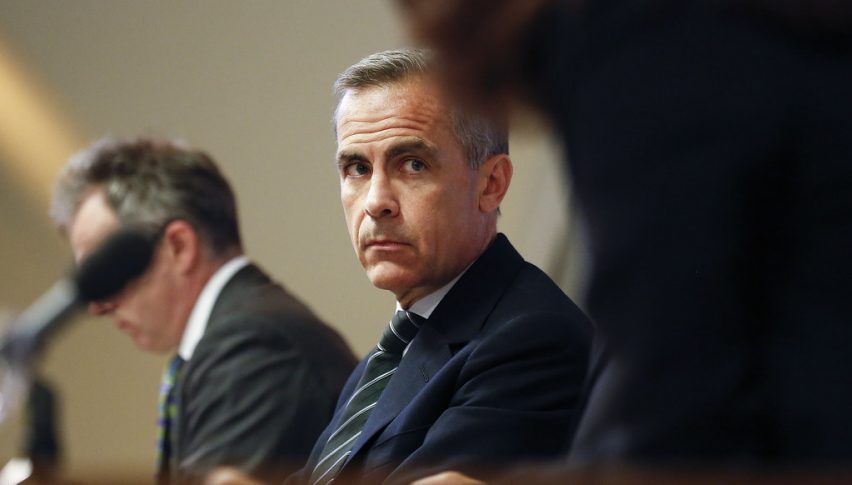 BOE's Mark Carney Commenting on Brexit and the Global Eonomy
The Chairman of the Bank of England (BOE) is just speaking at a press conference about the Financial Stability Report, in London. His remarks sound cautious, as they should at this point in time.
Brexit is coming and it will likely be a no-deal scenario. The UK economy, the Eurozone economy and the global economy are all in a really weak spot and he is just mentioning these issues. Here are his comments:
UK financial system is ready for Brexit, whatever form it takes
Says that Brexit preparedness has improved but some risks still remain
If trade tensions rise it would hurt global economy further amid vulnerability seen
Material risks of economic disruption remain from no-deal Brexit
The comments are pretty similar to the comments we heard from the monetary policy in June:
Cuts Q2 GDP estimate to 0.0% from +0.2% q/q previously
Ongoing tightening of monetary policy at gradual and limited pace is needed
This scenario assumes a smooth Brexit
CPI likely to fall below 2% target later this year
But inflation expectations remain well-anchored
Sees increasing signs that wage growth rates might have leveled off
Underlying economic growth in the UK appears to have weakened slightly in 1H 2019
Downside risks have increased since May as global trade tensions intensify
The GBP is not doing much, but it's not like the Bank of England can do much to change anything either, be it Brexit or the UK economy. They have done all that is in their power, so don't look at the BOE for direction on the GBP, but rather look at Brexit comments coming out.