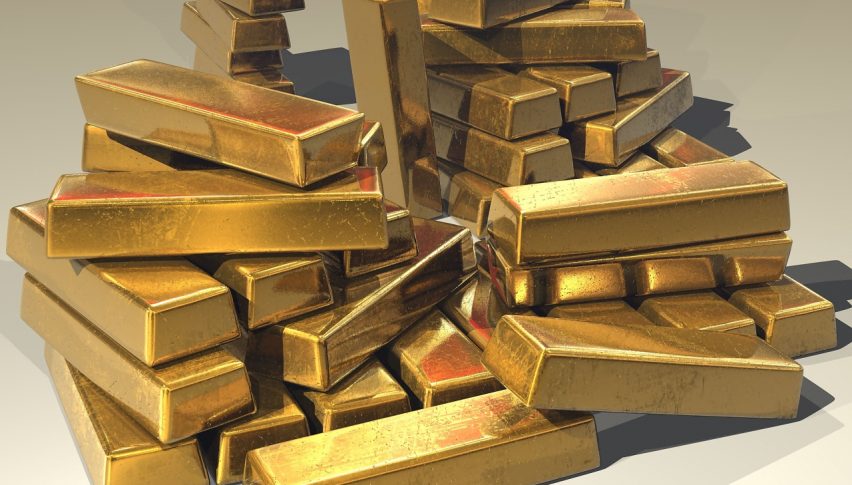 Gold Turns Bullish Again: Key Levels
Jerome Powell has given the yellow metal quite a kick during yesterday's trading session and there might very well be more behind it.
GOLD has been on a bit of a bull run in recent times. The dovish turn by Powell and his friends has been a big reason for this. The other fundamentals have really been a bit of a risk-off tone on the back of lagging global growth and the ongoing US-China trade wars.
During his testimony to congress, the other interesting point to note was that he suggested a return to the gold standard would be a bad idea. Not that it was ever on the cards and the bullish market didn't take all that much away from the comments.
As such, the bulls are now firmly in control and technically there are a few key levels of note. Now that price is back above $1400 that becomes key support. As you can see on the chart, we are shaping up in what looks like a flag or pennant pattern.
That's a bullish signal. If price breaks the current level around $1430, that really does open the door for a test of $1440. That's the top of the most recent range, that price was unable to break recently.
At the same time, the key point below would be $1385, which is the swing low. A break down below both $1430 and $1385 would be extremely bearish in my opinion.
For the time being though, I am really only looking to the long side. Commodities like to trend so I don't like to argue with the momentum.
Bottom Line: $1430 is massive to me at the moment. A break of that could signal a run at the recent highs.
Gold broke below the support zone of $1.950 yesterday and now it is headed for the 100 SMA on the daily chart
2 days ago