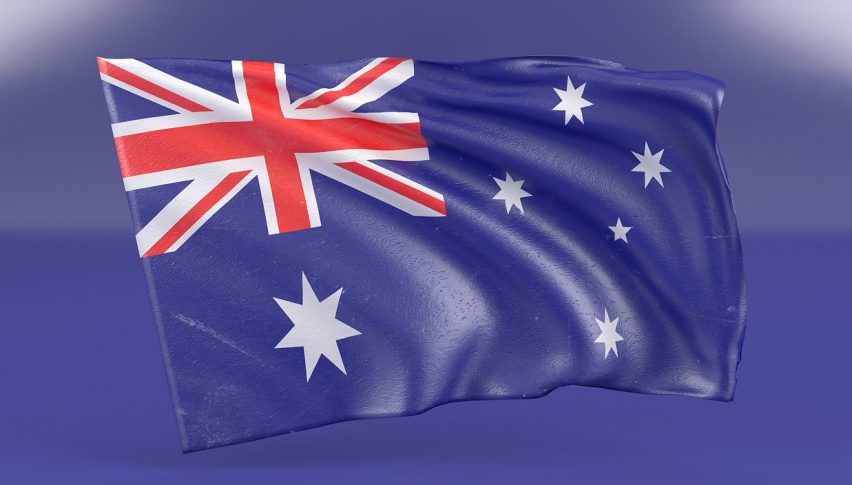 The AUD Bounces But 0.7000 Remains Strong
The AUD has seen a bit of a kick in the last 24 hours, just when we thought it might go on to threated the lows.
The obvious catalyst for the move was Jerome Powell and the falling USD. That is probably something we don't need to back over again as it has been covered all week long.
However, in terms of the AUD/USD it is still rather weak and so far is trading below the 0.7000 level.
Today the main data point was home loan data. The headline home loans came in better than expected at -0.1% m/m but still a poor result. Expected was actually -1.0 with the of prior -1.1%.
There have been some positive signs for the Australian real estate market recently, with Corelogic showing that the major two markets, Melbourne and Sydney have both started to tick higher once again. But overall they are down more than 10%, which is clearly a drag on the economy.
At the same time, inflation expectations fell as well, coming in at 3.2% vs 3.3% expected.
The fact that the RBA is cutting rates is a big positive for both the housing situation and inflation. However, Lowe is targeting a lift in jobs as his primary motivation here, which will ideally have a flow-on effect to other areas of the economy, such as housing and also lift inflation. It's a long-term play and won't happen quickly in my opinion.
For the time being, as the AUD/USD is under 0.7000 and 0.7050 (recent key resistance) I am still maintaining my short bias. Price came close of a retest of 0.6900, before Powell crashed the USD and subsequently boosted the majors across the board. If price does bounce a little more, say back towards those two resistance levels I mentioned, then I would expect it would be a good opportunity to look for a short position.
Bottom Line: I am biased to the short side for the time being, and happy to look to short below key levels above.