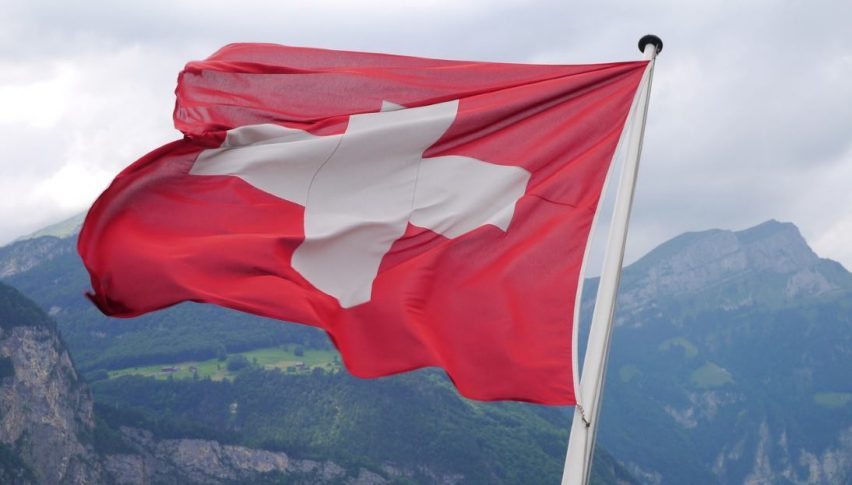 USD/CHF Breaks Daily Downside Support
The USD/CHF has been one of the more active pairs on today's forex. Rates have fallen consistently throughout the session, in tandem with other safe-havens. At least for the time being, investors appear to be interested in going home long pretty much anything except USDs. Equities continue to show strength, as is gold, the Japanese yen, and the Swissie.
As we mentioned earlier today, next week features a relatively tame economic calendar in comparison to that of this week. Limited FED engagements will bring a sense of calm to the markets as currency players prepare for the July 31 FED meeting. However, there are still a few early-week economic events to be aware of:
Country                                   Event                                Session
New Zealand                         CPI (Q2)                             Monday
U.K.                                        Average Earnings (May)   Tuesday
Germany                                ZEW Survey (July)             Tuesday
U.S.                                          Retail Sales (June)           Tuesday
U.S.                                          Powell Speech                  Tuesday
If you are going to trade the Greenback, then Tuesday is likely to be a relatively active day on the forex.
The USD/CHF Plunges Below Daily Support
For the first time in July, the USD/CHF has fallen below the Daily SMA and Bollinger MP. Rates are off more than 50 pips amid somewhat heavy selling.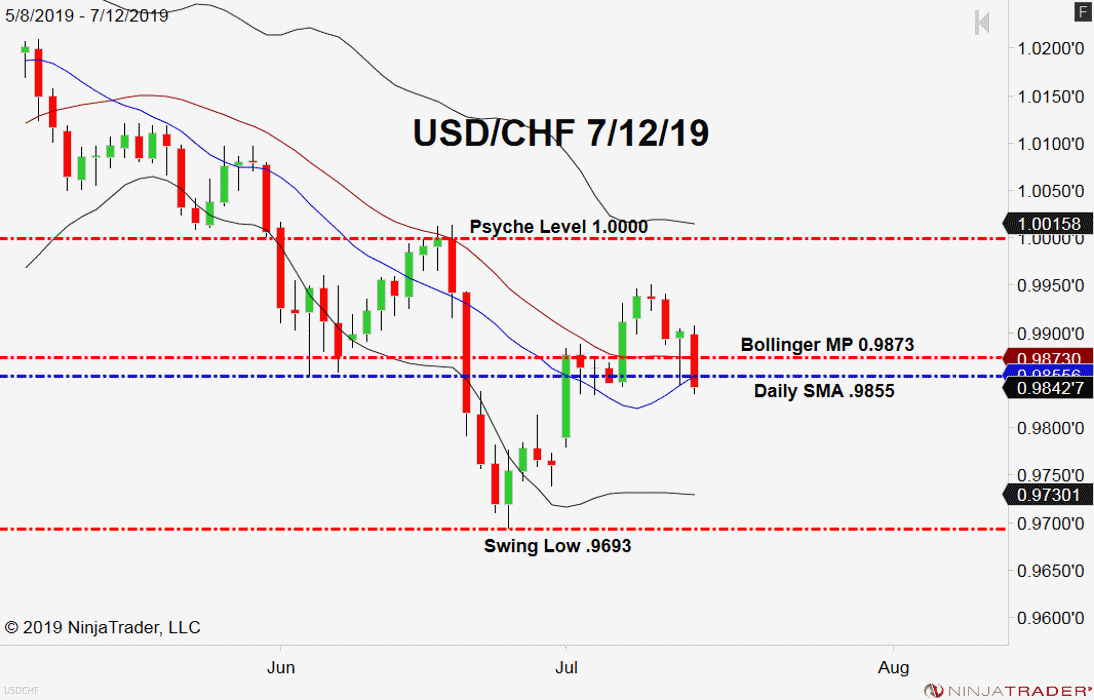 Here are the levels to watch for the remainder of the session:
Resistance(1): Daily SMA, .9855

Resistance(2): Bollinger MP, .9873
Overview: Today's close is going to be an important one for the USD/CHF. Settlement beneath the Daily SMA (.9855) will be a strong bearish signal. If we see this scenario unfold, then the Daily SMA and Bollinger MP will enter next week as resistance, not support as they have been for the previous two weeks.
All in all, it has been an extremely active five days on the markets. Hopefully, you have stocked your trading account with green pips. If not, next Monday is right around the corner, and with it, fresh opportunity,
Consumer inflation CPI started increasing again last month, while USD/CHF is facing the 100 daily SMA as resistance above
4 days ago
USD/CHF is testing the previous support above 0.91 after the GDP report released earlier this morning from Switzerland
1 week ago