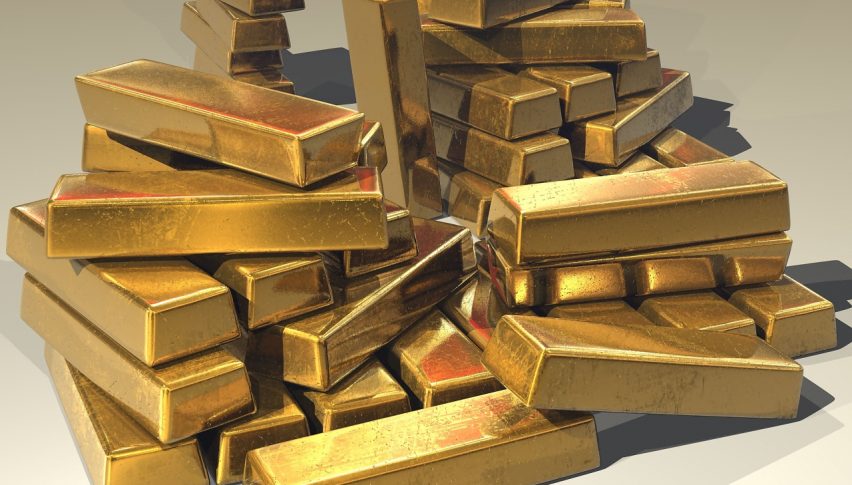 Daily Pennant In August Gold Futures
July has been a tight month on the gold markets. Traders have hotly debated the potential impacts of FED quantitative easing, slowing global economic growth, and international trade tensions. Of course, political uncertainty is also foreshadowing the bullion markets; both Brexit and the 2020 U.S presidential election will be decided in 18 months time. For now, the bulls and bears have fought to a stalemate in bullion.
August Gold Futures Form 4-Session Pennant
At press time (11:15 PM EST), August gold futures are in heavy consolidation. Subsequently, a pennant formation is setting up on the daily chart.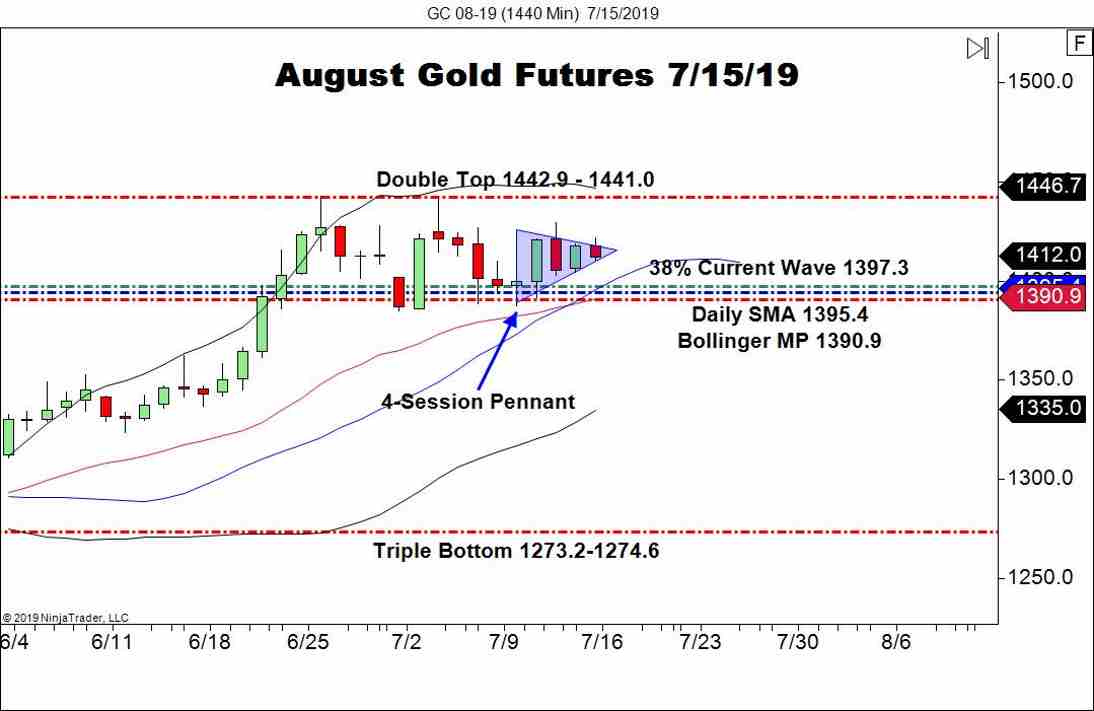 Here are the levels to watch in this market as the week unfolds:
Resistance(1): Double Top Formation, 1442.9-1441.0

Support(1): 38% Current Wave, 1397.3

Support(2): Daily SMA, 1395.4

Support(3): Bollinger MP, 1390.8
Overview: As a general rule, markets become compressed before they break out directionally. This is exactly what we are currently seeing in the GOLD markets. A four-day pennant pattern is in the midst of setting up, suggesting that bullion is preparing to post a directional move. More than likely, the breakout will come in the next 48 hours, with several key economic events hitting the news wires.
For now, August gold remains in bullish territory. Price is above the 38% Current Wave Retracement (1397.3) and daily support, promoting a long-side bias. If price breaks from the pennant to the bull, a rally above the Double Top to 1450.0 will become probable. As always, stay tuned for details on how to get in on the action.
USD/CHF is testing the previous support above 0.91 after the GDP report released earlier this morning from Switzerland
1 day ago