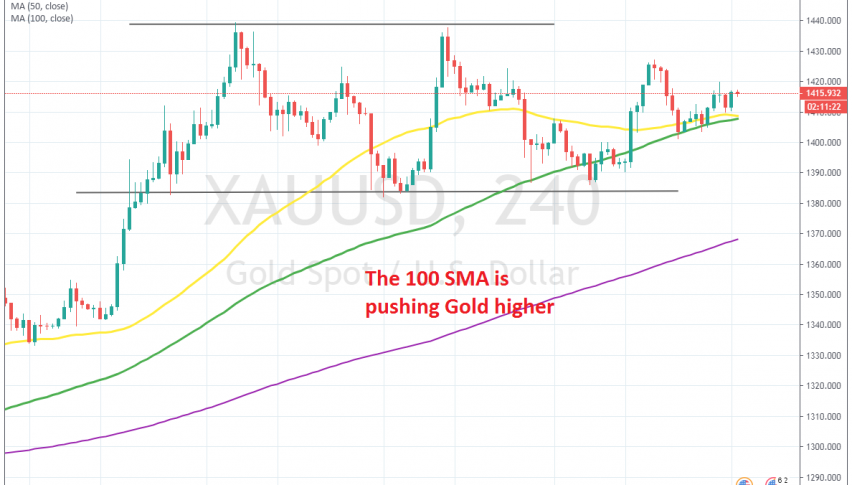 The 100 SMA Keeps Pushing Gold Higher
GOLD turned pretty bearish last month as it surged from around $1,280 to $1,440. But, it seems like Gold has formed a top now at that level. After the first surge last month, the price retraced lower as the sentiment improved ahead of the G20 summit but a bottom has also been put in place above $1,380.
The price bounced off that level but the resistance held again at $1,440 at the beginning of this month. Gold turned lower again after failing to push above that area for the second time, although the support area also held again and the 100 SMA (green) helped in providing support.
Since the beginning of last week, this moving average has been pushing the price higher for Gold and now the price is again above $1,400. This means that Gold is still pretty bullish since the global economy is still weakening and the major central banks have turned dovish. I am not buying Gold now because it is in the middle of the range, but both sides of the range look good to trade, so sell at the top and buy at the bottom, only when the price gets there.
Gold broke below the support zone of $1.950 yesterday and now it is headed for the 100 SMA on the daily chart
3 days ago