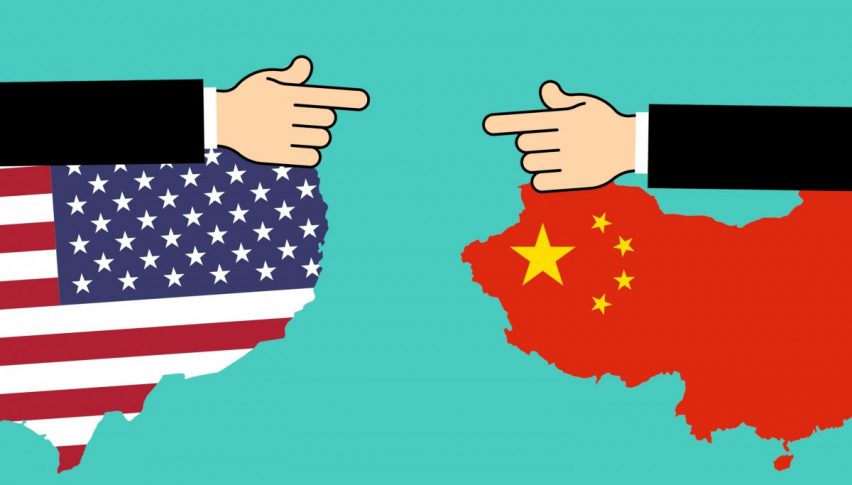 Trump Celebrates Weak China Data, Warns About More Pressure
Posted Tuesday, July 16, 2019 by
Arslan Butt
• 1 min read
Global stock markets may have rallied, considering the Chinese economic data to be a positive sign, but as far as Trump is concerned, China's weaker Q2 GDP is a sign that the trade war is hampering its economic growth. On Monday, US President Donald Trump couldn't resist taking credit for the slowdown in Chinese GDP, warning that if trade negotiations do not progress, the US government could increase pressure on China.
According to a tweet on the issue by Trump. "This is why China wants to make a deal with the U.S., and wishes it had not broken the original deal in the first place." Trump continues to express frustration that China is not giving into US's demands as trade negotiations continue.
On Monday, Treasury Secretary Steven Mnuchin confirmed that he and Trade Representative Robert Lighthizer were scheduled to continue their phone-based discussions with the Chinese teams this week, but a face-to-face meeting would only come by as talks progress.
In a move to strongarm China even as negotiations remain underway, Trump signed an order on Monday to increase domestic content threshold for iron and steel in federal procurement. This is sure to intensify the trade war despite the truce called for during the G20 summit.