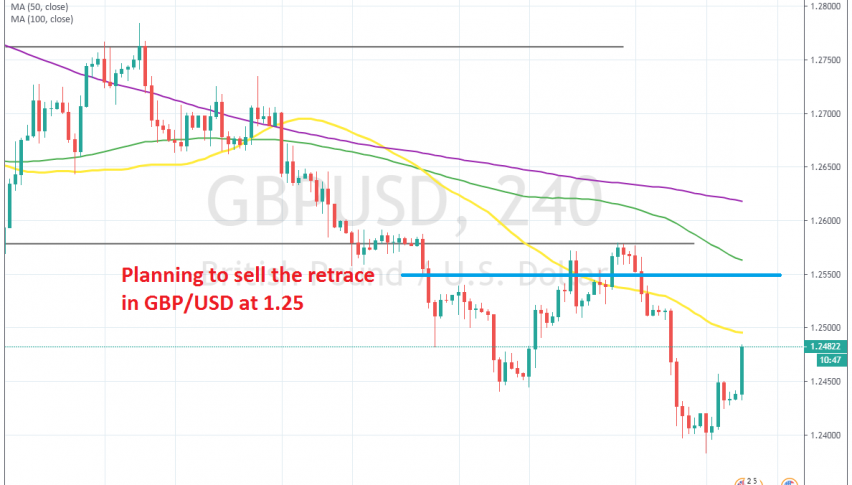 Getting Ready to Sell GBP/USD at 1.25
GBP/USD has turned really bearish this week. Last week the price broke below 1.25 which opened the door for further declines, but we saw a reversal higher which picked up pace after Powell's dovish remarks during his testimony at the US congress. As a result, this pair pushed up to 1.2570s last week, but this week it reversed down from there and yesterday it slipped back below 1.25, despite the positive inflation figures.
For a moment, the price slipped below 1.24 as well, but it didn't stay down there for too long and it reversed higher, which is stretching further today. The impressive retail sales report for June, which was released a while ago, gave this pair another push higher, but none of the data will change Brexit, so the pressure remains to the downside.
GBP/USD is edging closer to the 1.25 level and I have a feeling that this level will turn into a resistance area now. Besides that, the 50 SMA (yellow) is standing around there, which should add some more strength to this level. The retrace higher is almost complete as well, making this a good chart setup for a bearish reversal and a continuation of the downtrend. So, I am waiting for the price to crawl closer to 1.25 in order to go short on this pair.