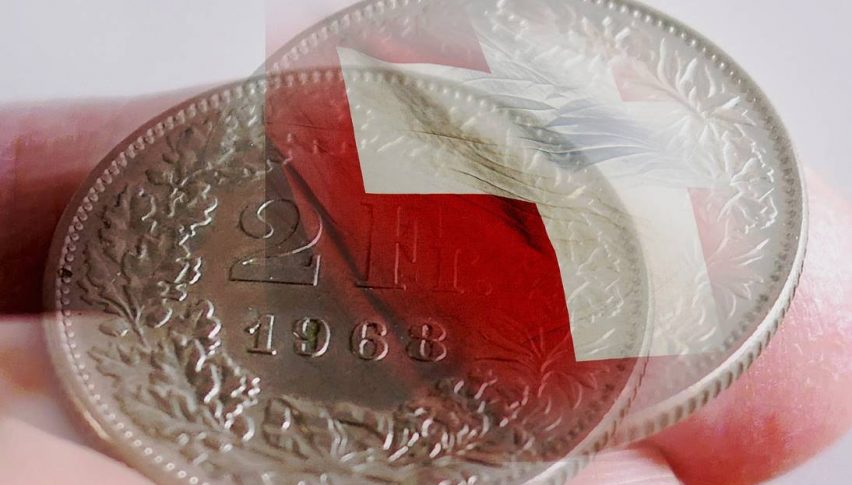 .9800 In View For The USD/CHF
The USD/CHF has basically flatlined throughout July. While trading between .9938 and .9779, an ultra-tight monthly range of 159 pips has been established. However, this may be soon to change. Rates are below daily resistance levels and the opening-month GAP area near .9775 may come into play very soon.
For the session, safe-haven demand has lagged. The JPY and GOLD have lost ground against the USD as markets realign following Thursday's comments from NY FED President John Williams. Citing the need for central bankers to "act quickly," Williams shocked markets across the board with his pro-stimulus perspective.
However, the fallout from Williams' comments has been short-lived. Ahead of the weekend close, we have seen the Greenback rally, safe-havens take a hit, and the USD/CHF hold steady.
USD/CHF: Technical Outlook
At press time (12:45 PM EST), the key number facing the USD/CHF is .9800. Thursday's plunge and today's low have stopped just short of this level. If .9800 is taken out, look for a test of July's opening GAP between .9779 and .9974 to come sooner rather than later.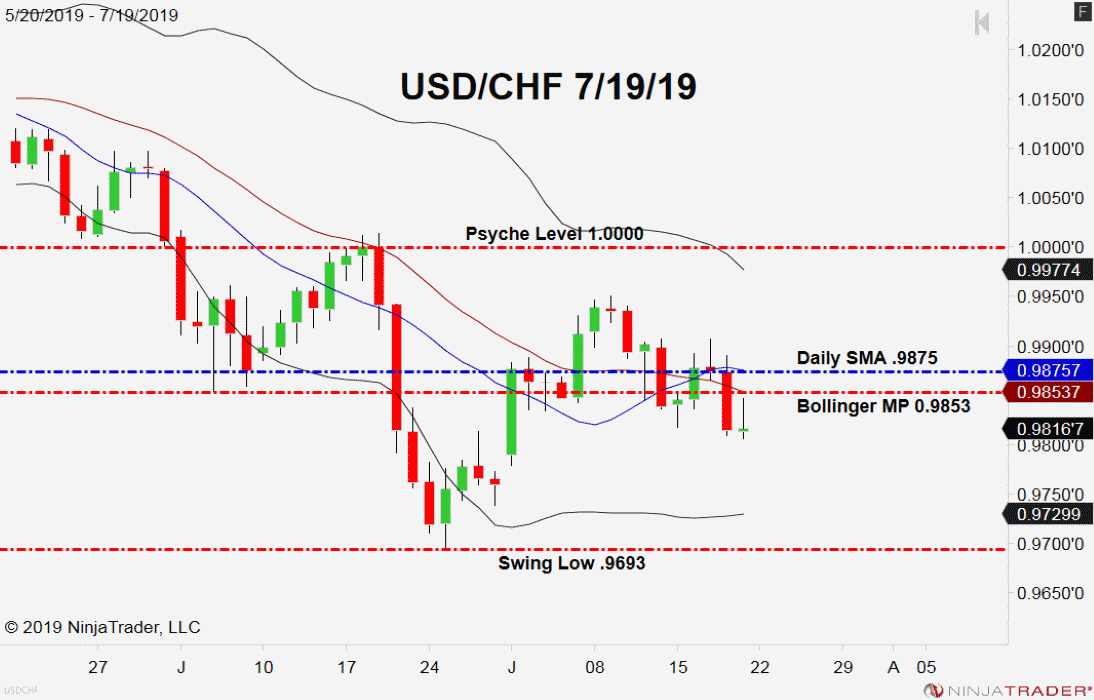 Bottom Line: For the USD/CHF, a reversion-to-the-mean strategy is a solid one going into late-month trade. Until elected, I will have buy orders queued up from the GAP at .9776. With an initial stop at .9746, this trade produces 30 pips on a return to the value area above .9800.
Although they aren't much fun to trade, consolidating markets can be profitable. The key is to keep profit targets reasonable and assumed risks small ― there simply isn't much sense going broke waiting for a move to come or being on the wrong side of a breakout.
Consumer inflation CPI started increasing again last month, while USD/CHF is facing the 100 daily SMA as resistance above
3 days ago