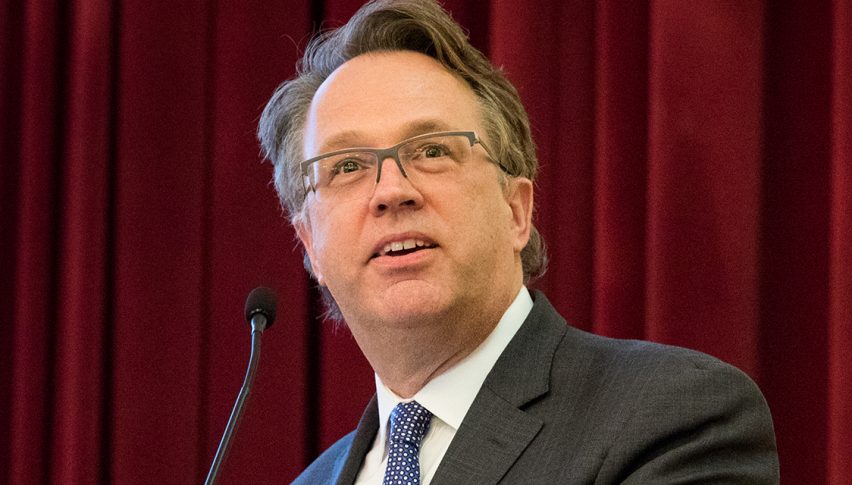 Forex Signals US Session Brief, July 19 – The USD
Yesterday during the European session and for most of the US session, markets concentrated mostly on the Euro and the GBP, for a change after trading the USD for many weeks. The Euro was declining after a report in Bloomberg that the ECB might lower their inflation target, while the GBP was climbing after some impressive retail sales figures for June. Although, the attention has turned into the USD again now.
The New York FED president Williams said yesterday in the evening that the FED should get more aggressive to tackle low inflation and the market took it as a sign that the FED might cut interest rates by 0.50% in this month's meeting. As a result, the USD turned bearish late in US session and EUR/USD jumped to 1.1280 from 1.12, while GBP/USD climbed to 1.2560 this morning. But, another FED member, reversed the situation again this morning. FED member Bullard said this morning that a 25 bps rate cut this month would be appropriate since the current situation doesn't warrant a larger cut. The USD has reversed higher again in the European session and it has claimed back almost all losses it suffered yesterday.
The European Session
German June PPI Inflation – The producer price index (PPI) turned negative in February and March, declining by 0.1% each month. But, in April it turned positive again and increased by 0.5%. In May, the delcined in crude Oil prices had a negative impact on this inflation indicator and PPI declined by 0.1% again. Today's report was expected to show another decline of 0.1% for June, but PPI inflation missed expectations, falling further by 0.4%.
The Italian Government Is OK For Di Maio – Five-Star movement leader, Luigi Di Maio was commenting early this morning, saying that that there is no government crisis. He calls on Lega leader, Matteo Salvini, to meet with him for talks and hopes to be able to meet with Salvini later today. It surely seems like there is a small crisis since he is asking for talks with Salvini.
Merkel Sounds Worried About German Economy Too – In recent months we have heard many economists say that the German economy might be heading into a recession. This morning, Angela Merkel said that German economy is in a difficult phase with slower growth. She added that weaker conditions give us reason to try and stimulate the domestic economy. The economic slowdown is largely due to uncertainty in global trade. She hopes that US and China can make progress in trade talk
UK Hunt Feeling Optimistic About Taking the Tory Leadership – Tory leadership candidate Jeremy Hunt commented earlier today, saying that the momentum is towards me in Tory leadership contest. A 'gung-ho' approach towards Brexit risks triggering election. EU has never believed that a no-deal Brexit was a credible threat. No-deal Brexit would be a political, not economic decision, but we are much better prepared for a no-deal Brexit than we were before.
FED's Bullard Opposing William's View – Fed's Bullard said a while ago that a 25 bps rate cut this month would be appropriate. He added that the current situation doesn't warrant a larger rate cut. "I would have preferred to just go ahead at the last meeting, and then we would have gotten out of this argument about whether we're going to do 50 basis points at the meeting and we would have been able to come into the July meeting and ask if more was needed or not."
The US Session
Canadian Retail Sales – The retail sales report was released a while ago and sales posted a 0.1% decline in May, against a 0.3% increase expected. Core retail sales were also expected to increase by 0.1% as in April, but they posted a bigger decline for May of 0.3%. Retail sales for April were revised higher to 0.2% from 0.1% in the first reading, while core sales were revised lower to 0.0% from 0.1%. Sales were down in 4 out of 11 sub-sectors during May. The headline figures for the retail sales and core sales look weak, but the details don't look too bad.
Trump Likes Williams' Comments – Out of the last comments from the two FED members, there's no surprise that Trump likes Williams who called for a larger rate cut. Here is Trump's tweet:

"I like New York Fed President John Williams first statement much better than his second. His first statement is 100% correct in that the Fed "raised" far too fast & too early. Also must stop with the crazy quantitative tightening. We are in a World competition, & winning big,…

…but it is no thanks to the Federal Reserve. Had they not acted so fast and "so much," we would be doing even better than we are doing right now. This is our chance to build unparalleled wealth and success for the U.S., GROWTH, which would greatly reduce % debt. Don't blow it!

..Fed: There is almost no inflation!"

Prelim UoM Consumer Sentiment and Inflation Expectations – The consumer sentiment from the University of Michigan has been quite volatile recently and in June it made a decent decline to 97.9 points, which was revised to 98.2 points. Today's report was expected to show an improvement to 98.6 points. This indicator did improve but came at 98.4 points. Inflation expectations were revised higher for June from 2.6% to 2.7%, but today's report showed that the expectations ticked lower again to 2.6%.
Trades in Sight
The trend is bearish
the pullback higher is complete
The price has slipped back below the 100 SMA
Sellers remain in control in USD/CAD
USD/CAD turned quite bearish last month, losing around 5 cents from top to bottom. This month, the trend has lost pace but the pressure still remains to the downside. The 100 SMA (green) has provided decent resistance this month and jumps to that moving average have been providing great opportunities to go short on this pair. Yesterday we saw another rejection at the 100 SMA while today, buyers managed to push the price above it after the soft retail sales figures from Canada. But, the price has returned back down after failing to hold on above 1.31, so the sellers are back in control.
In Conclusion
The USD has revered back up today after losing nearly a cent yesterday, following the dovish comments form Williams. Surely, Donald Trump would love a 50 bps rate cut this month, but the FED will likely be satisfied with a 25 bps cut, although markets are uncertain about that, so I suppose next week will be interesting.