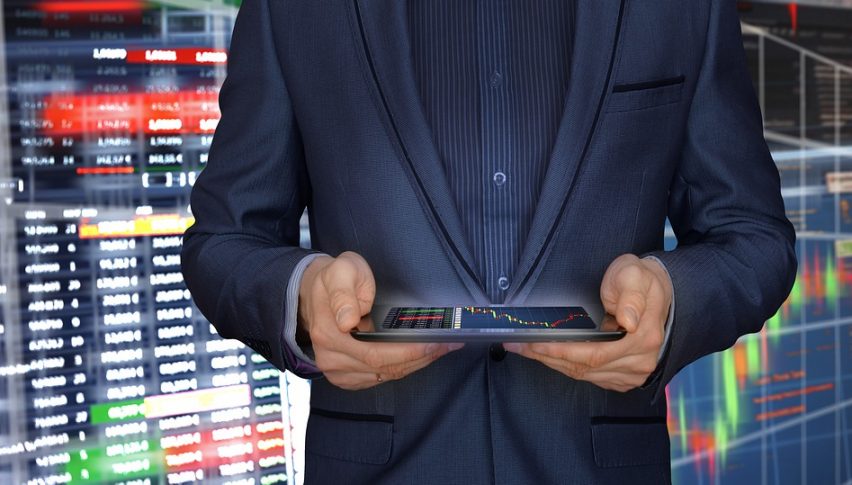 Forex Signals US Session Brief, July 19 – Quiet Markets Ahead of Major Events in Coming Weeks
Forex traders have been concentrating on the USD recently, trying to figure out by how much the FED is going to cut interest rates in next week's meeting. Last Thursday we saw the USD dive nearly 100 pips lower after comments from FED's Williams who said that the FED could be more aggressive and the markets anticipated a 0.50% rate cut, which is more than the 0.25% expected. But, another FED member popped up on Friday saying that a 25bps rate cut would be appropriate and the USD reversed higher. Today there's not much on the economic calendar and forex traders are staying on the sidelines, given that there are some important events coming up in the next two weeks.
On Thursday, the European Central Bank will hold its meeting and they are likely to cut interest rates this time. Analysts are expecting two rate cuts of 10bps this year and if the ECB confirms that, the Euro will likely enter another bearish phase. The FED meeting is next Wednesday and they are also expected to cut rates by 25bps, but they might leave the door open for more rare cuts this year, that's why traders are reluctant to take any sides now. The US trade team will also head for China next week and rumours say that we might finally get a trade deal now, but things have never gone as expected in the last few years, so don't bet your house on that. Although, before anything, the Conservative leadership will be decided in Britain tomorrow and the GBP has been declining ahead of that event.
The European Session
UK Economy Might Already Be in Recession for NIESR – The UK surveying firm NIESR says that there is a 25% chance that the UK is already experiencing a technical recession. They see the odds of a no-deal Brexit at 40% and a possibility of a severe downturn in the case of a disorderly, no-deal Brexit. But current forecast assumes a no-deal Brexit is avoided and overall 2019 GDP growth at 1.2%, 2020 GDP growth at 1.1% under that assumption.
US Softens Tones on Iran – The US had previously warned Iran of 'serious consequences' last Friday, but today US secretary of state, Mike Pompeo said that the US does not want a war with Iran. It is up to UK to take care of their own ships (when asked about the incident on the British tanker being seized.
Turkey Commenting on Possible US Tariffs – Turkish foreign minister Mevlut Cavusoglu commented earlier today saying that Trump does not want to impose sanctions against Turkey. He added that there is uncertainty over US sanctions over S-400 deal with Russia. This will likely be nothing, but if it does escalate, then it will be another risk factor for financial markets, so we have to keep an eye on it.
The US Session
Canadian Wholesale Sales – The wholesale sales have been quite impressive during this year in Canada. They have been beating expectations every month and in April they grew by 1.7% as the report released last month showed, although it was revised a tick lower today to 1.6%. For May, wholesale sales were expected to increase by 0.8%, but they turned negative that month and declined by 1.8% instead.
Trump Tweeting About the FED Again – US President Donald Trump has been blasting FED's ears with tweets and comments about how great it would have been if the FED had been less hawkish. He posted a tweet today again:

"With almost no inflation, our Country is needlessly being forced to pay a MUCH higher interest rate than other countries only because of a very misguided Federal Reserve. In addition, Quantitative Tightening is continuing, making it harder for our Country to compete. As good…..

….as we have done, it could have been soooo much better. Interest rate costs should have been much lower, & GDP & our Country's wealth accumulation much higher. Such a waste of time & money. Also, very unfair that other countries manipulate their currencies and pump money in!

It is far more costly for the Federal Reserve to cut deeper if the economy actually does, in the future, turn down! Very inexpensive, in fact productive, to move now. The Fed raised & tightened far too much & too fast. In other words, they missed it (Big!). Don't miss it again!"

Boeing's Outlook Downgraded – The credit rating news agency Fitch released its report for Boeing. They affirmed the company's rating at A, but lowered the outlook to negative. Although, after the crashes, I don't think that the situation will improve for Boeing until several years pass, without further accidents, of course.
Trades in Sight
The trend is bearish
The pullback higher is over on the H4 chart
Fundamentals are bearish
The retrace higher is complete for GBP/USD
GBP/USD remains on a strong bearish trend as Britain heads off the EU without a deal and early last week we saw this pair briefly push below 1.24. The price reversed higher as the week progressed and climbed around 170 pips but the climb ended right at the 100 SMA (green) on the H4 chart. After a big doji candlestick on Friday which is a reversing signal, this pair turned bearish again and it is still slipping lower today. Tomorrow is the Tory leadership contest, so I expect this pair to be bearish at least until then.
In Conclusion
Markets have been pretty quiet todayfor a number of reasons. In the coming two weeks, we have a few important events related to forex. The economic calendar is pretty light and besides that, this is the last week of July. Institutional traders take off during August and they might be getting ready to leave their desks already, so be prepared for some strange price action in the coming weeks.