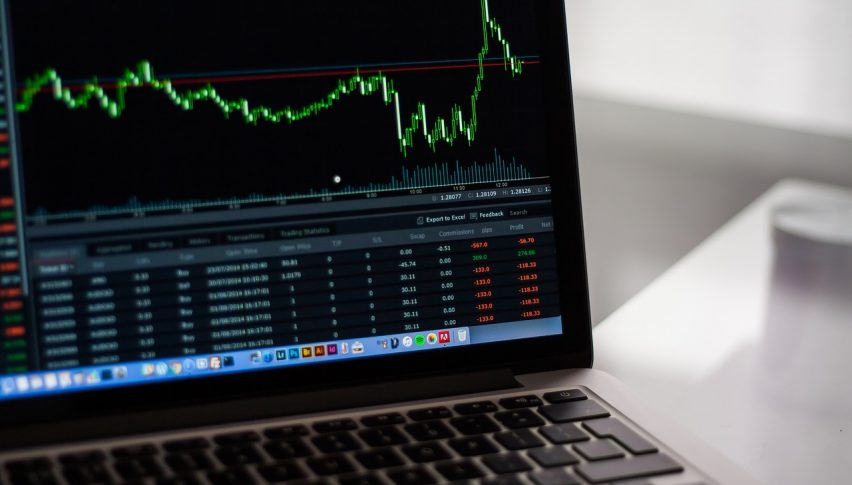 U.S. Indices Open Week In The Green
It has been a strong weekly open for the U.S. indices, led by gains in the big three stock index products. Through the first half-hour of trade, the DJIA DOW (+47), S&P 500 SPX (+10), and NASDAQ (+60) are all in positive territory.
This week is a  big one for U.S. stocks, specifically on the earnings front. 144 S&P 500 components and 10 DOW 30 issues are due to report earnings ahead of Friday's closing bell. In addition, Q2 2019 U.S. GDP is due out later in the week. For investors that are looking for any sign of an economic slowdown, corporate earnings and GDP will most certainly be put under the microscope.
Today's U.S. economic calendar is wide open. One of the only metrics out during the pre-market was the Chicago FED National Activity Index for June. The figure came in at -0.02, above the previous release (-0.03) yet lagging expectations (0.10). Thus far, the U.S. indices are taking this piece of data with a grain of salt, choosing instead to focus on corporate earnings.
U.S. Indices Open On The Bull
Early trade has brought a reprieve from Friday's selling of September E-mini DOW futures. Prices are holding above the Current Wave 38% Retracement (27114), firmly in bullish territory.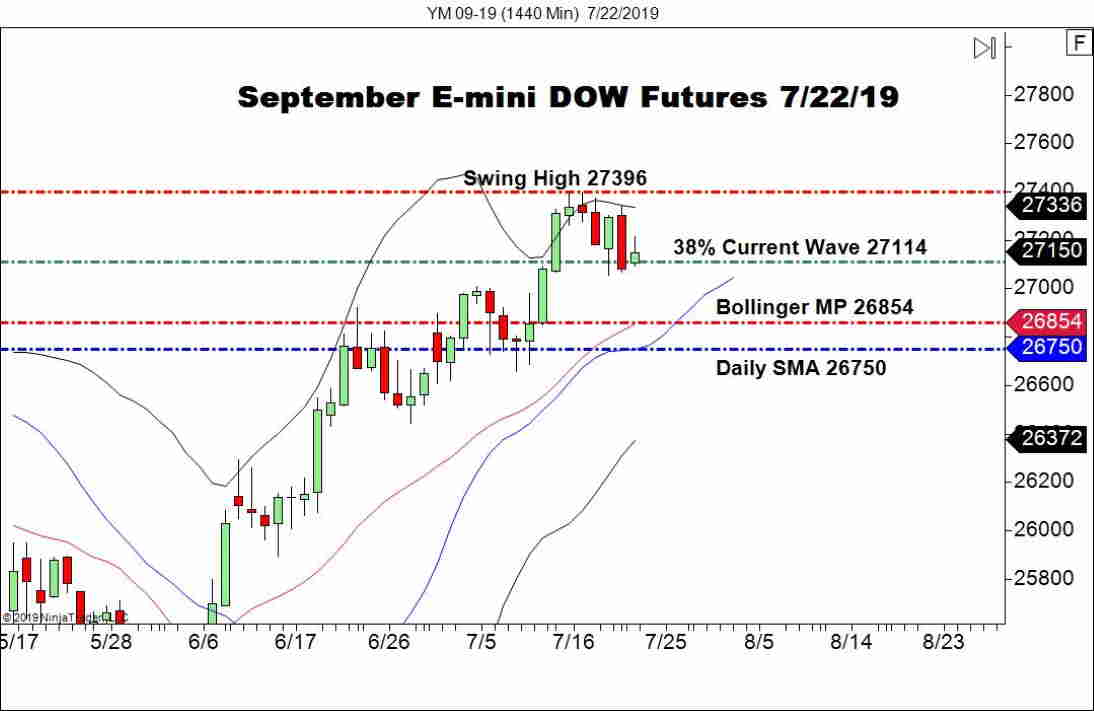 Here are a few levels to watch for the near future:
Resistance(1): Swing High, 27396

Support(1): 38% Current Wave, 27114
Overview: At this point, a long-side bias is warranted for the September E-mini DOW as well as the U.S. indices in general. Until we see a substantial retracement toward July's lows, it remains probable that new all-time highs are in store ahead of the July 31 FOMC meeting.
If you are trading the U.S. indices, keep a close eye on this week's earnings reports. Today brings data from TD Ameritrade, Independent Bank Group, Whirlpool, and Halliburton. In addition, Friday's Q2 GDP Report will loom large and spike volatility across the markets. Be on the lookout for enhanced price action surrounding these important economic events.